Not all holidays are about lounging in a hammock or a cooling down in a swimming pool. Those of us, who have a bucket list of things to try, can engage in adventure sports of various degrees right from river rafting to trekking. Here is our list of 6-holiday adventure tours that you can indulge in this year.
1) River Rafting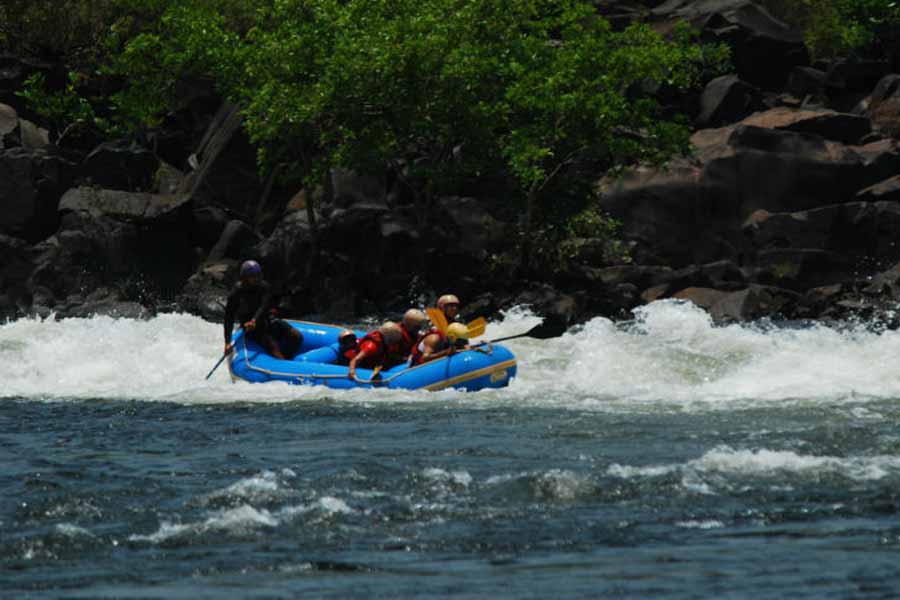 River Rafting is an extreme sport (in other words typical 'Khatron ke khiladi' type) that will get your adrenaline rushing! Imagine your raft soaring through the air and landing on unbridled waters that tumble through with such force that you feel as though you are free falling on a waterfall! That's exactly how you a river rafting would be. Here are a few places in India where you can indulge in this sport.
Known as one of the best spots in India to do river rafting, Dandeli in Karnataka is truly a beauty. Spectacular and picturesque, Dandeli river rafting takes place on the River Kali in the Western Ghats. The rafting trail in this river is around 12 Km and is the most exhilarating experience for those who indulge in it. The season for rafting begins from October to June every year.
According to the International Scale of River Difficulty, Dandeli River Rafting is graded with Class 2 or Class 3 requiring basic paddling skills and some experience in rafting which makes this a great adventure, especially for newcomers. Experienced instructors and rafting professionals accompany the trip making this a safe adventure even for non-swimmers. The entire trip through the river takes about one and a half hours and is an energy-packed adventure providing great thrills and food for conversation for many weekends!
If you are up for the challenge, you can try river rafting in Spiti River. Spellbindingly beautiful, the rapids of Spiti River gives an adrenalin rush that needs to be experienced at least once in our lifetime. The rafting at this high altitude Himachal River begins from Paldhar's plain at Kiatoe and ends in Sumdo. The rapid water gains force when it comes close to Sumdo and becomes Class 3 and Class 4 rafting adventure with spins, rocks, and drops that require experience to maneuver. A six-day adventure where you will need to traverse a whopping 180 Km of rafting stretch complete with overnight tent accommodation, this is a trip that would satisfy any thrill seeker.
Thrills aside, the entire trip is spectacular with a stunning landscape of Himachal Pradesh that will mesmerize one and all. July to August would be the best time to book this adventure.
2) Scuba Diving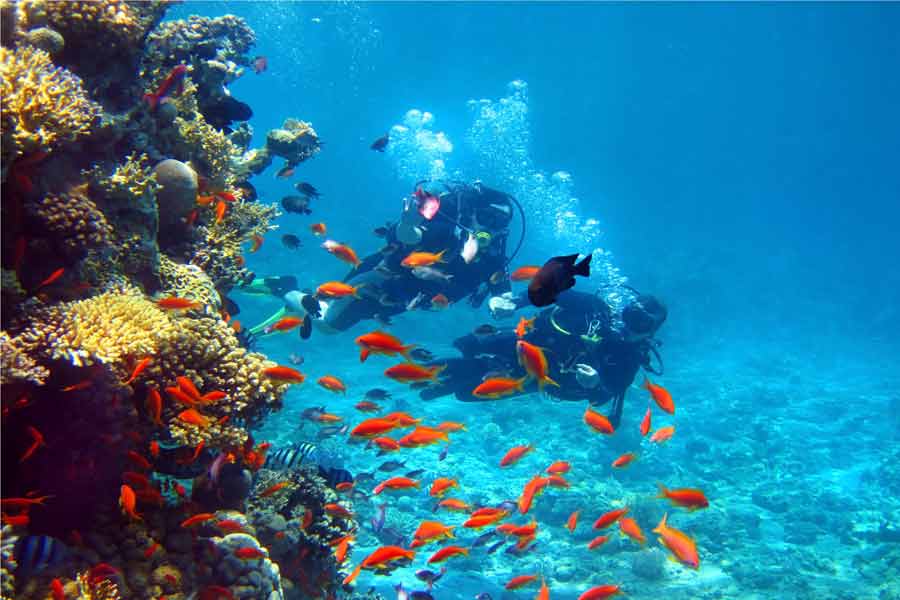 A must-to-do adventure tours activity, Scuba Diving is an absolute addictive adventure. We truly become explorers in the real sense, when we enter the world of underwater.
A holiday in Andaman and Nicobar Islands would be incomplete without an experience of underwater adventure. Havelock Island in Andaman is a well-known diving spot where you can go barefoot and walk on the ocean's floor uninhibited! The guided dives through the beautiful reefs will definitely be the highlight of your trip here. Explore coral reefs and watch the fish glide by along with experienced instructors and what more you don't have to miss on this adventure just because you don't know how to swim! They have special packages for non-swimmers too. The season for diving in Andaman begins in December and continues until May.
Known as one of the five best destinations for scuba diving in India, the islands of Lakshadweep is not only beautiful but has crystal clear water that makes this a breathtaking adventure. The azure blue of this beautiful sea will make this a perfect adventure holiday for you. Sparsely populated and largely isolated, exploring the sea there would be a pleasure that you would savor in the years to come. The best time to book for scuba diving adventure tours would be from October to May.
Pondicherry is not just a handy weekend destination where one can chill out in South India. It is, in fact, one of the best places to dive underwater too. The rich marine life that abounds in these parts of the sea makes the experience all the more enriching.
3) Surfing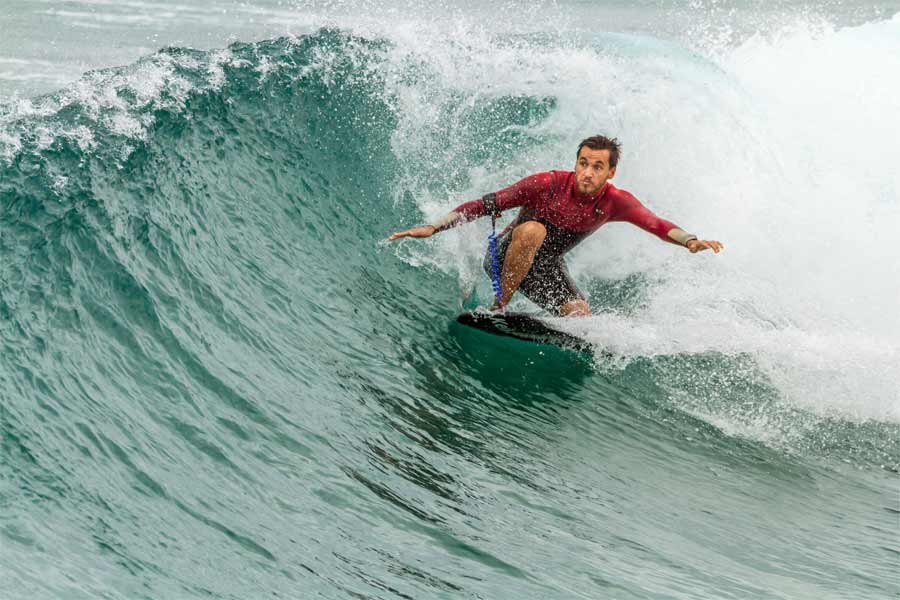 Surfing is a relatively a new sport for Indians. Paddling through the sea and standing up to ride the wave is adrenalin inducing high adventure sport that is slowly catching up in the coastal cities of India. There are many sites in South India's vast coastline where you can try this new sport.
Andaman islands are definitely a surfer's paradise for sure. The pristine blue beach and the 274 islands that dot the landscape make this a great spot to ride the wave.
How about surfing on ten thousand peaks? Yes, the west coast of South India at Maravanthe is called 'ten thousand peaks'. Considered as one of the most beautiful beaches in Karnataka, the village of Maravanthe stretches for about six kilometers and within it are ten thousand possibilities of large waves that you can ride to glory. One can't really find a more suitable beach to hone those surfing skills. May to September is known to be the best season to bring out those surfboards here.
Kovalam beach in Chennai along the scenic East Coast Road is yet another place where you can surf the waves. There are surfing schools here with skilled and experienced instructors to guide you through your first ride.
Pondicherry is another unexplored place in the surfing terrain. The beach near Auroville has many great spots to explore and surf.
Apart from being a perfect offbeat beach destination, Gokarna is also a surfer's spot. There are no jostling crowds or hoards of tourists gawking which make this a great beach to ride the wave. The beautiful pristine waters of this beach make this a lovely place to learn surfing too.
4) Microlight Flying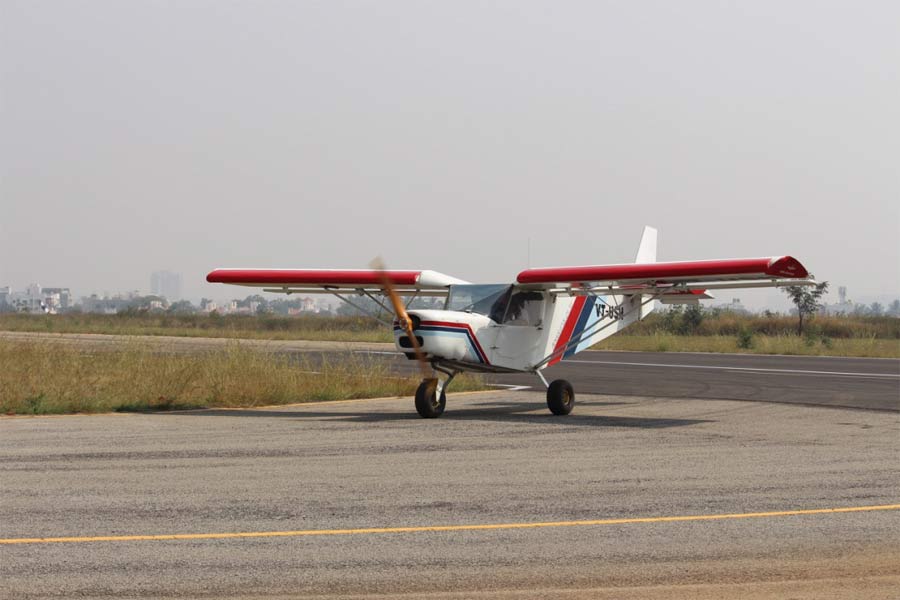 Everybody at some point or the other whimsically wish that they could fly. Most of us give it up as a fanciful dream while a handful tries to fulfill it. If you belong to this handful, then you can fly the skies through Microlight adventure flying. Microlight flying means to pilot lightweight aircraft and glide through the skies. Though Microlight aircraft might look flimsy at first sight, they have been used to circumnavigate the globe!
If this is your chosen adventure tours sport this year, then you can either head to the town of Shahpura in Rajasthan or old Aerodrome in Mysore (Karnataka) or Tambaram Airforce in Chennai. Unlike other adventure sports where you can literally jump in, this one will require a basic training, after which the sky is your limit!
5) Cycling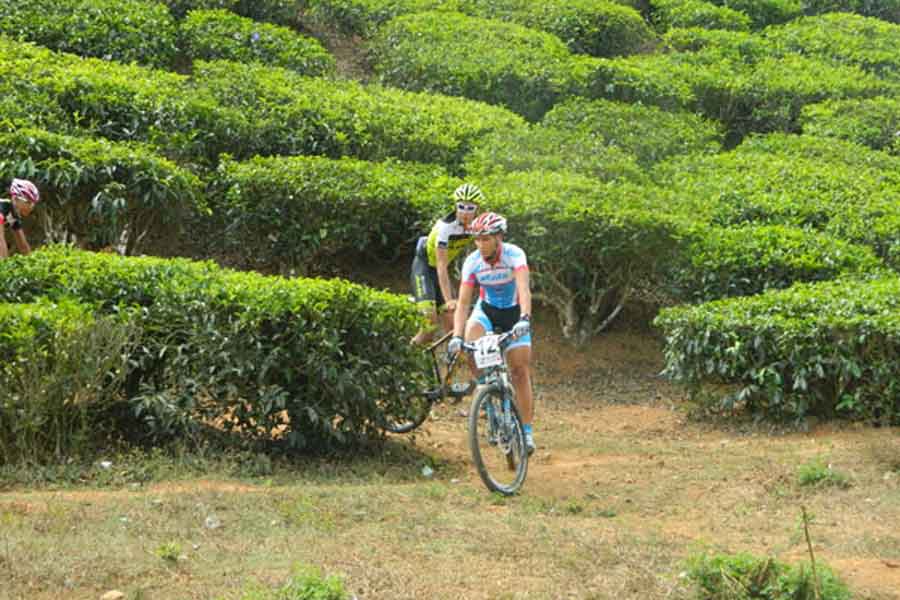 Those who have done it will attest to the fact that no train, bus or car can capture the spirit of adventure that one experiences while cycling cross country (or state). Imagine cycling through sweet meadows, pristine beach roads, and snowflake mountains. One could almost breathe in the crisp mountain air, just by visualizing it!
If cycling is your chosen adventure sport, then all that you need is a sturdy cycle and the muscle to pedal your way through a lovely holiday. You don't need any training to cycle surely! Just pedal on and be on your way. There are many beautiful cycling trails that you can explore this year –
Munnar to Annamalai is known as one of the best cycling trails that highlight the beauty of South India. The trail distance is about 220 Km and would take you through Madupetty, Kundala, Perumala, Kanthallore, Marayoor, Amarvathy, Palani and then Annamalai. From picturesque tea estates to lush green forests the trail is a scenic journey that promises memorable adventure at every turn. Best time to plan this adventure would be from November to February when the climate would be temperate and cool.
Chennai to Pondicherry is not just a scenic drive by car it's also a great cycling trail stretching to 155 Km. With the cool beach air serenading you, you will find this journey absolutely wonderful. Stop over at Dakshinachitra and Mahabalipuram and have fun exploring ancient Tamil culture. It's, however, best to take this trip during the winter months from November to February.
While the top two trails are easy if you are up for something challenging then you can try the Mysore to Ooty cycling adventure. A roller coaster ride of hairpin bends and lush mountains, this 126 Km cycling trail would be one memorable adventure for you.
This is definitely a trail for cycling experts! Leh to Khardhung La is at a distance of 514 km passing through the highway pass from Manali to Khardung La which is known as the highest motorable road in the world. Scenic and picturesque, your expedition will pass through some of the finest meadows in the world and the refreshing alpine forests surely make this adventure well worth the sweat. Best time to book for cycling adventure tours would be from June to September.
6) Trekking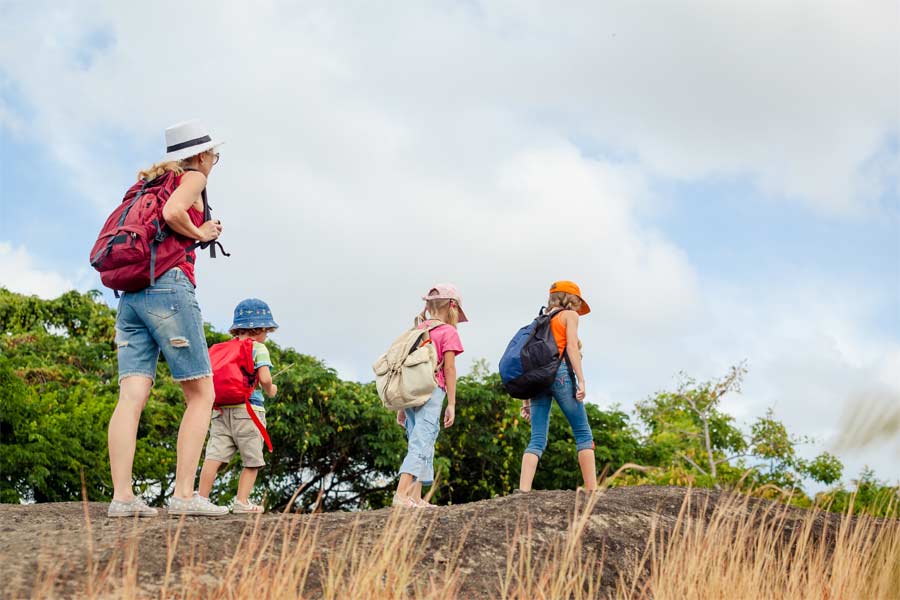 The best thing about trekking is that you can seek adventure without any special training or equipment! You have all that you need to trek through scenic trails. You just need to fit enough, that's all. There are many trekking trails to explore if you are up for adventure tours.
You can backpack your way through the Chembra Peak in Kerala (Western Ghats). A part of Wayanad hill ranges, Chembra Peak is also close to the Nilgiris Hill ranges in Tamil Nadu. Known as an ideal trekking adventure for beginners, September to February is known to be the best time for this journey.
Sakleshpur railway trek to Yedakumari in Karnataka is yet another scenic journey and a backpackers paradise. Beautiful and adventurous, this is one trip that would satisfy your wanderlust.
Of all the trekking adventure that one could take, one should not miss out on the Kotagiri trek to Kodanad. Kotagiri is an offbeat retreat in the Blue Mountains with many picturesque trekking trails. Crossing through beautiful meadows and tea plantations the trail leads one into the Kodanad region with brief stops at two breathtaking waterfalls – Catherine Falls and Elk Falls.
Most people think that the holidays are all about relaxing but we beg to differ. We believe that one must take the time to discover what is missing in life and what ticks off our heart and soul. One can discover one's self by indulging in these holiday activities and find out what your limitations are and more important what you are capable of! So go on… book yourself for adventure tours this year.
---
About SelfRoadiez
SelfRoadiez Travel Solutions Pvt Ltd through our online travel portal www.selfroadiez.com provides integrated self-drive holidays to offbeat destinations within India. We provide exclusive self-drive car rentals to travelers with a choice of multi-city car pick up points in India. We also offer drive holiday packages including accommodation, route planning, and experiential activities under custom travel plans. Thinking of a self-drive holiday? Call us to find out how we can help.