This list of 10 best tourist places in Karnataka is a mixed bag of laid back, adventure, nature, and culture. A nice way to explore Karnataka would be to plan a self-drive holiday through the countryside with your family. It might not compare with the European drive holidays but the joy of driving through the green expanses of the countryside will surely weave beautiful and lasting memories. Some known, few unexplored ones, here is our list of must-visit 10 best tourist places in Karnataka:
1) Belur and Halebidu
Distance from Bangalore: 215 Km East
Known for: Hoysala architecture and temple complexes
Ideal for: Culture and Architecture Travel
The cities of Belur and Halebidu house some of the best examples of Hoysala architecture. The Chennakesava temple complex in Belur and the Hoysaleswara and Kedareswara temple complexes in Halebidu, the capital of the Hoysala empire are beautifully sculpted with the intricate workmanship and are being proposed as UNESCO World Heritage Sites. Other places of interest for travelers include Basadi Halli and Yagachi Dam.
2) Kalasa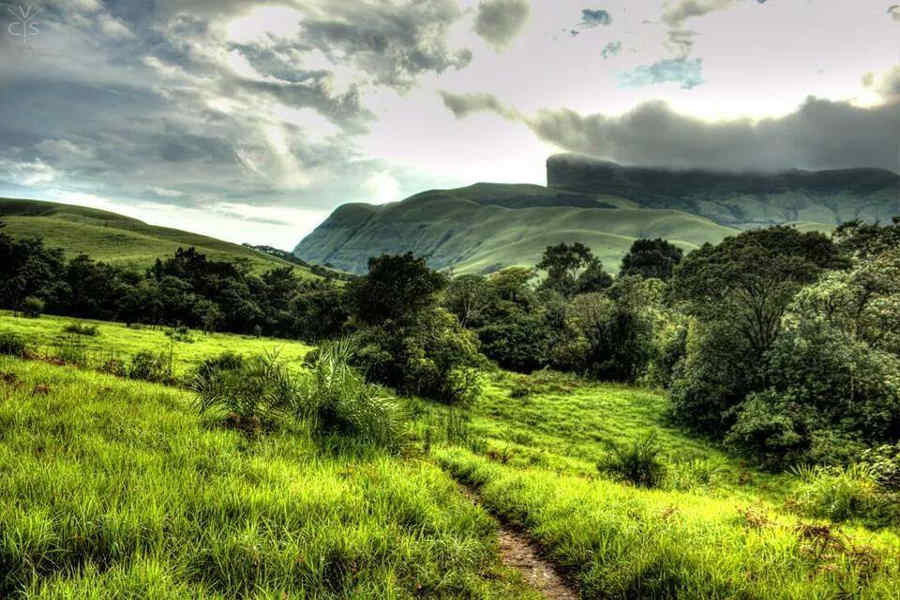 Distance from Bangalore: 311 Km East
Known for: Temples
Ideal for: Pilgrimage, Culture, Adventure Travel
The agrarian temple town of Kalasa is located on the banks of the Bhadra River and is chiefly popular for the majestic, intricate Kalaseshwara temple dedicated to Lord Shiva. It is also known for the presence of five major water spots known as the Pancha Theerthas ("Five Sacred Waters"). Travelers can also trek to the Kudremukh peak or enjoy the beauty of the Hanuman Gundi waterfalls, which lie a few km away from Kalasa.
3) Avalanche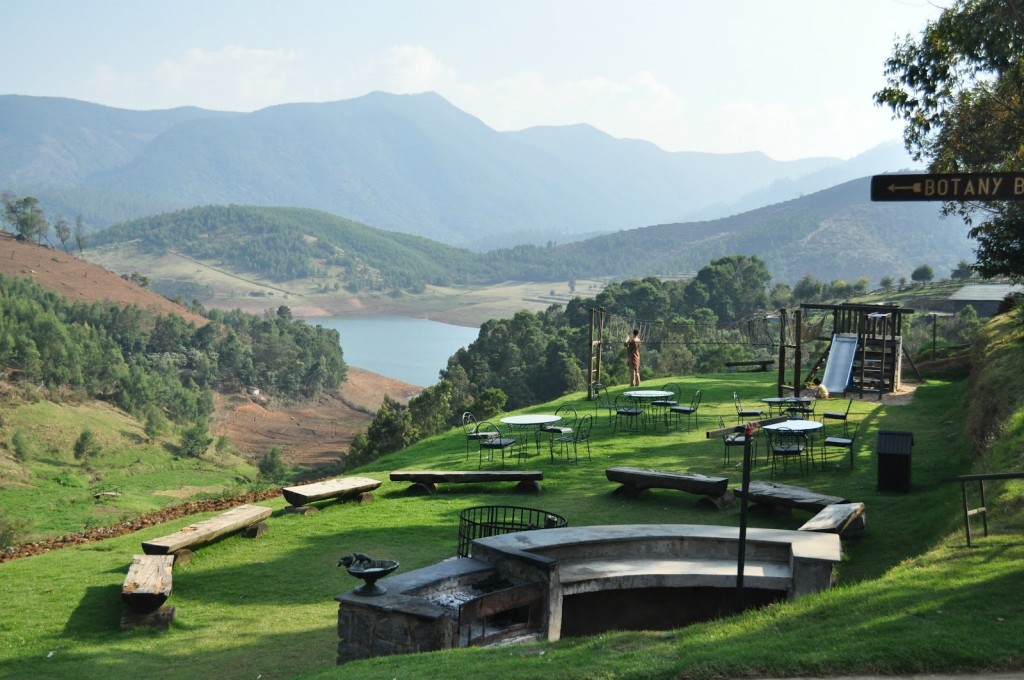 Distance from Bangalore: 295 Km South-west
Known for: Avalanche Lake
Ideal for: Adventure, Leisure Travel
Avalanche is a hamlet deep in the heart of the Nilgiris, deriving its name from a massive landslide that occurred over 150 years ago. Its polestar is Lake Avalanche, where travelers can enjoy boating, trout fishing or a picnic lunch on its banks, which are covered with rhododendrons, orchids, and magnolias. Adventure seekers can raft or trek in the nearby forest regions. For those who wish to relax, stay in one of the hotels overlooking the lake and enjoy a relaxing weekend.
4) Pandalur–Devala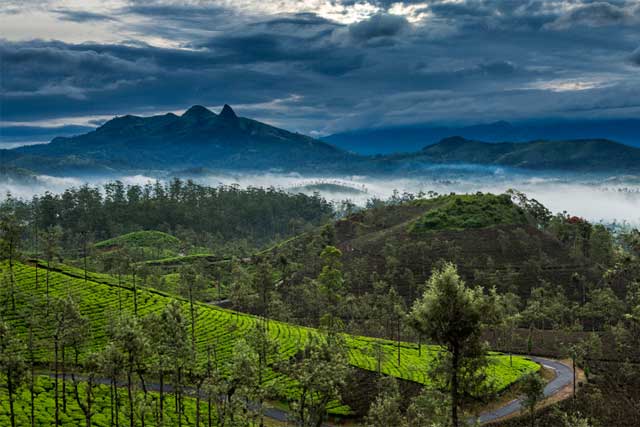 Distance from Bangalore: 280 Km South-west
Known for: Devala gold mines, tea plantations
Ideal for: Relaxation, History, and Culture Travel
Not quite on the popularity charts of tourist places in Karnataka, the towns of Pandalur and Devala (6 km away) lie amidst lush green tea plantations of the Nilgiris. Devala, known as the 'Cherrapunji of the South', was once home to numerous old mines which were exploited by the British. Consequently, they changed the economy to an agrarian one in the 20th century, which gave way to tea plantations. History buffs can explore the dilapidated mine tunnels. Travelers can also visit tea estates, the Mudumalai National Park, Kanthanpara waterfalls, all of which lie around Pandalur-Devala.
5) Ooty–Coonoor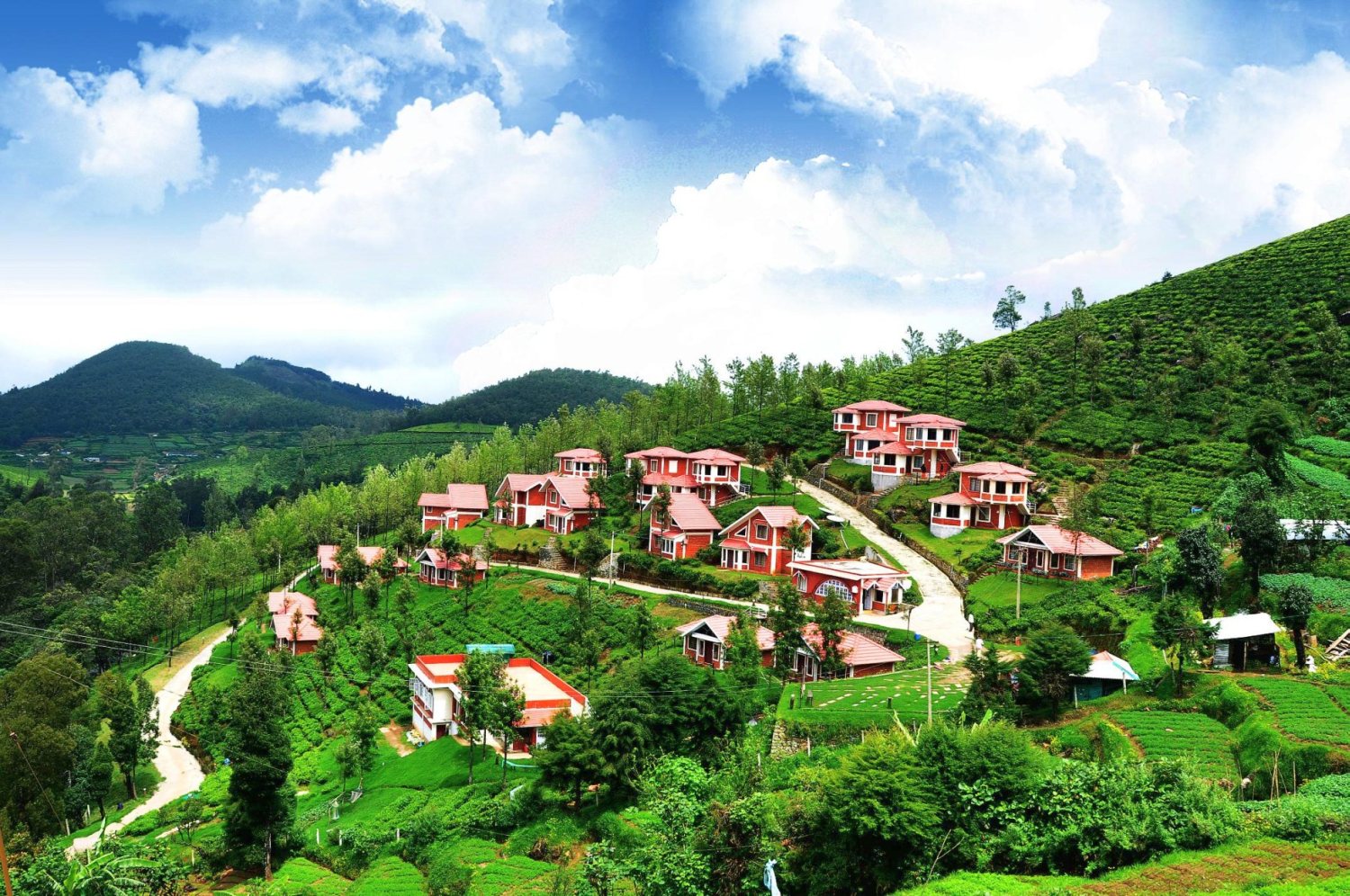 Distance from Bangalore: 276 Km South-West
Known for: Tea plantations, viewpoints, forests
Ideal for: Nature, Adventure Travel
Udhagamandalam, popularly known as Ooty, and Coonoor (20 km away) are nestled amongst pine forests and tea plantations in the Nilgiris. Travelers can ride on the Nilgiri mountain railway, visit the stunning botanical gardens, enjoy scenic views of Doddabetta peak and Silent Valley, go boating in Pykara lake or indulge in thrilling adventure activities such as mountain biking, fishing, angling, trekking and hiking in Ooty. Tourists can visit the exotic tea plantations that Coonoor is famous for and pick up different varieties of wonderful-smelling tea to take back home.
6) Yercaud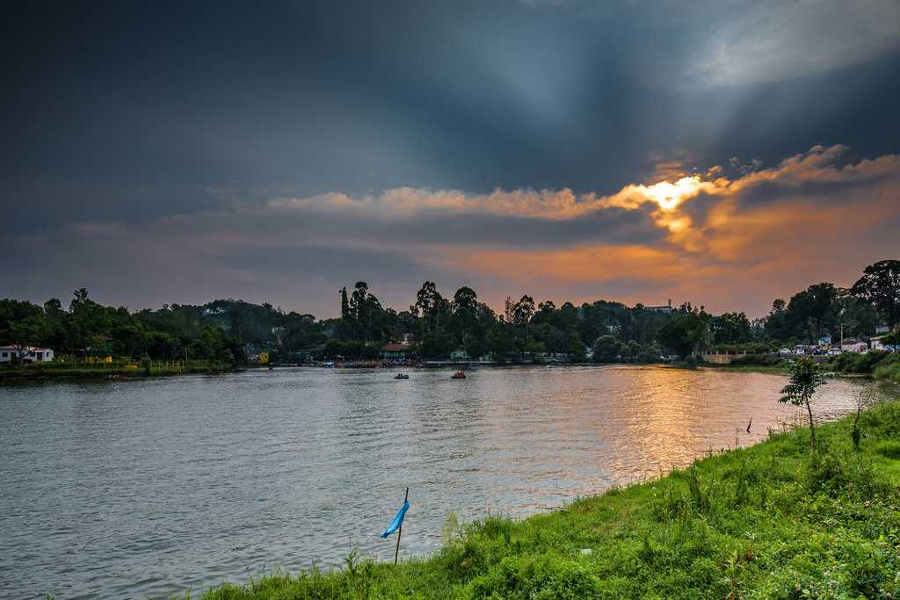 Distance from Bangalore: 220 Km South
Known for: Pleasant Climate, Scenic Spots
Ideal for: Leisure Travel, Family Vacations
Yercaud, known as "Jewel of the South", is a hill station in Salem district of Tamilnadu situated at 4970 ft above sea level. The name translates to "Lake Forest" attributed to the lake and the abundant forest cover in the hills.
Places of interest in Yercaud will be  Emerald Lake, Anna Park, Lady's Seat, Servarayan Temple, Small Lake, Bear's Point, Pagoda Point, Killiyur Falls, and Botanical Garden. It is also a trekker's paradise owing to the numerous trekking trails around.
7) Mysore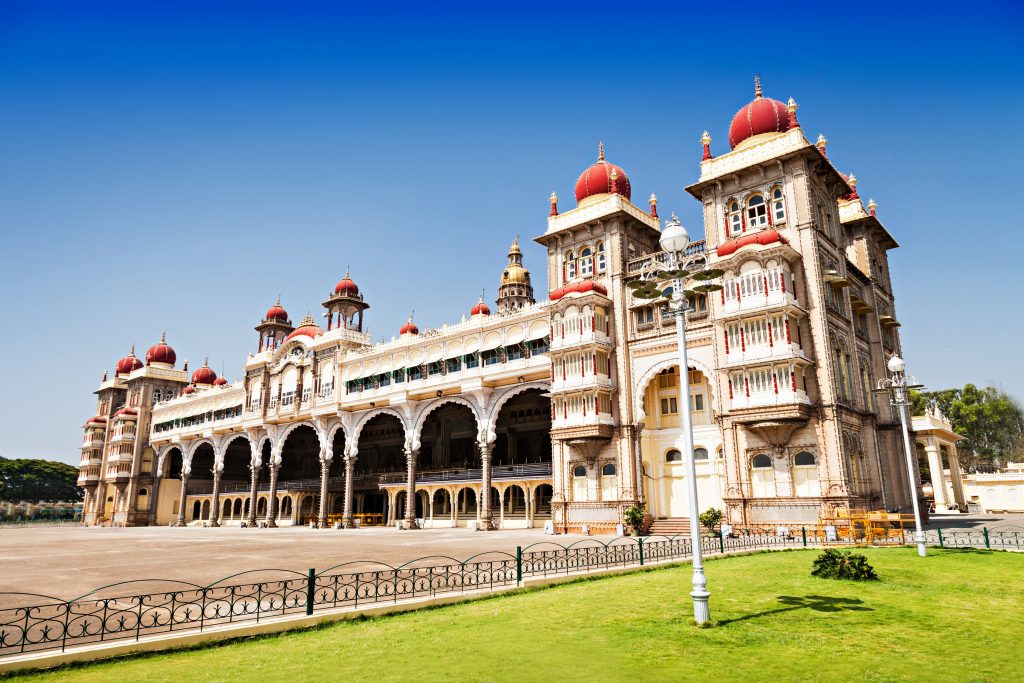 Distance from Bangalore: 150 Km South-west
Known for: Mysore Palace, Mysore Zoo
Ideal for: History, Culture Travel
Quite popular as one of the must-visit tourist places in Karnataka, Mysuru, as Mysore is officially called now, has rightfully earned the moniker of being the cultural capital of Karnataka. Mysore Palace and the Lalitha Mahal is a stunning remnant of the glorious Wadiyar dynasty. Travelers can also visit the railway museum, St. Philomena's Church, and the Chamundi Hills temple. Nature lovers will love the Mysore Zoo, Bandipur National Park, and Karanji Lake.
8) Chikkamagaluru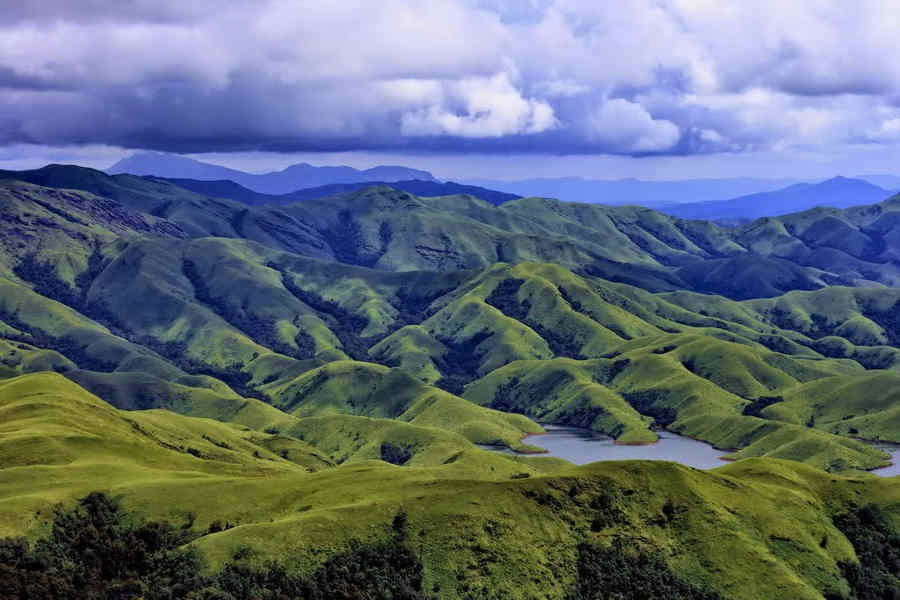 Distance from Bangalore: 260 Km West
Known for: Coffee estates, Treks
Ideal for: Culture, Adventure Travel
The hill station of Chikmagalur or Chikkamagaluru (meaning "younger daughter's town") is said to have been given as dowry of the legendary chief Sakharayapattana's youngest daughter, Rukmangada. Trekking buffs will love trekking to the scenic Mullayanagiri and the Baba Budangiri peaks and nature enthusiasts can visit the Kalhatti and Manikyadhara falls. Travelers can also visit the Sringeri Sharada Peetha temple and take tours of the coffee plantations that Chikmagalur is famous for.
9) Sakleshpur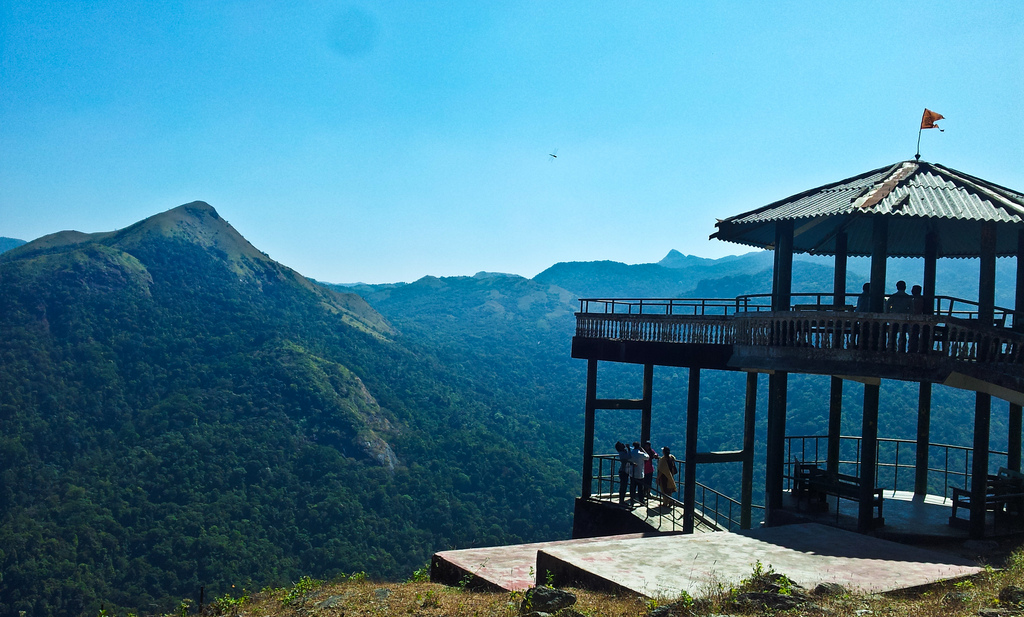 Distance from Bangalore: 221 Km East
Known for: Manjarabad Fort, Coffee, and Spices plantations
Ideal for: Culture, Nature Travel
The hill station of Sakleshpur is located in the Malnad region amongst coffee, cardamom, pepper and areca plantations. The town gets its name from 'Sakala-aishwarya-pura' (the place that has been blessed with the wealth of all kind – coffee, climate, water, and spices). Culture trippers can visit the Sakleshpura and Kukke Subramanya temples, and walk up to Manjarabad fort. Nature lovers can visit the Magajahalli waterfalls and the scenic, lush green viewpoints of Jenukal Guda and Bisle Ghat.
10) Masinagudi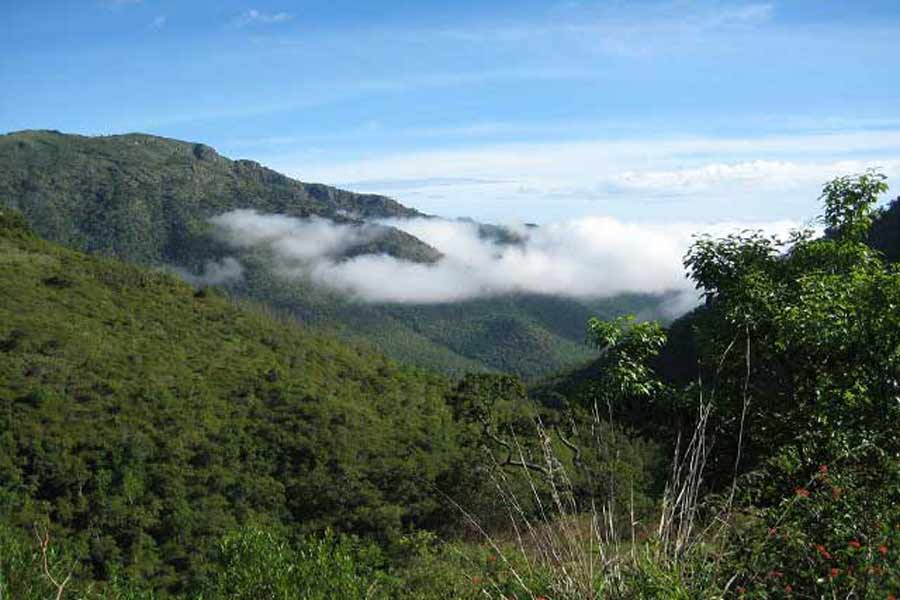 Distance from Bangalore: 247 Km South-West
Known for: Mudumalai National Park, Elephant camp
Ideal for: Nature, Adventure Travel
Masinagudi is one of the most popular tourist places in Karnataka. One of the five regions of Mudumalai National Park, Masinagudi is a haven for wildlife enthusiasts and nature buffs. Travelers can visit the Moyar falls and take a safari around the Theppakadu elephant camp. Adventure lovers can also go camping, trekking and take a jaunty jeep safari through the jungles of Masinagudi to watch the flora and fauna. 
---
About SelfRoadiez
SelfRoadiez Travel Solutions Pvt Ltd through our online travel portal www.selfroadiez.com provides integrated self-drive holidays to offbeat destinations within India. We provide exclusive self-drive car rentals to travelers with a choice of multi-city car pick up points in India. We also offer drive holiday packages including accommodation, route planning, and experiential activities under custom travel plans. Thinking of a self-drive holiday? Call us to find out how we can help.