More and more people traveling with young children prefer to stay at kid-friendly homestays these days. They are less pretentious and certainly less expensive than hotels for one thing. Secondly, they are more accommodating than any hotel would be with their guest's wishes.
But finding the good ones has it's own challenges. Parents have concerns like Are the rooms spacious enough? Is the place clean? Is the food hygienic? Is the destination interesting enough to keep the kids engaged?
These concern are quite valid and the best way to find answers to such questions is to read about them. We have a listed 5 of such kid-friendly homestays from South India. Take a look.
1) Cozy Homestay at Pozuthana, Wayanad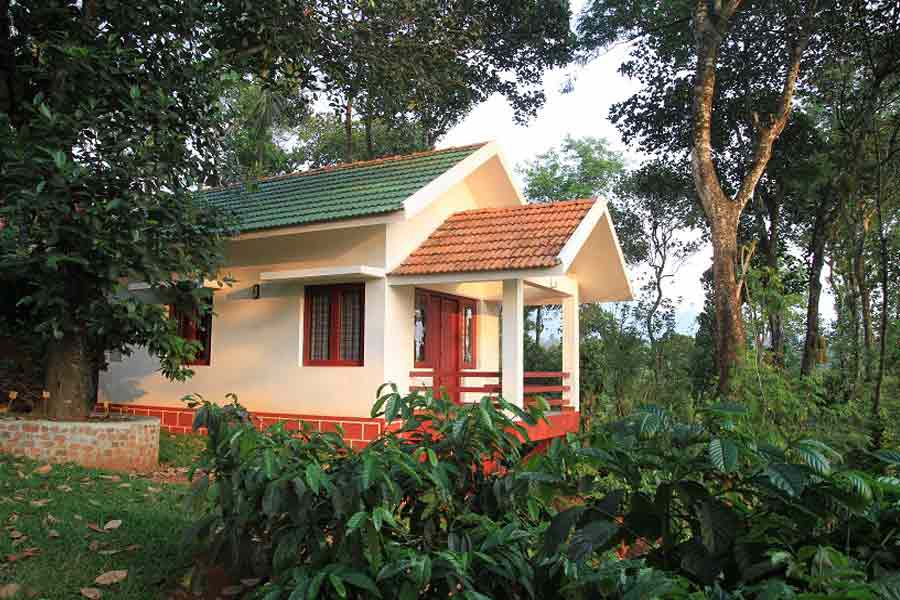 Wayanad is a popular spot to visit during the summer months. The mesmerizing jungles of the Western Ghats, the lovely weather, and the tranquil forests beckon one and all to this hill station. A holiday at this Cozy Homestay at Pozuthana might act as a reminiscence for you as the fresh air, pure water, and lip-smacking homely food will take you back to your younger carefree holidays. 
This Homestay is surrounded by hills in Vythiri district of Wayanad. The homestay is a part of an expansive farm that is spread across 30 acres and is one of the oldest coffee plantations in Wayanad.
The leisurely charm of this place is quite addictive. The homestay has one charming bungalow and a rustic wooden hut atop a hill with a mesmerizing view. The immaculate rooms are furnished with modern amenities and the homely ambiance of the bungalow accentuates the countryside experience to the stay.
One of the best things that you could actually do at this homestay is to camp in the plantations in a tent amidst the lush coffee plantations! And that's not the only thing that you could do here. The homestay also offers a sightseeing package through the natural waters of Pookkote lake, Banasurasagar Mud Dam, Meenmutti waterfalls, Soochippara waterfalls, Edakkal Caves and a safari ride through Muthanga Wildlife sanctuary.
In this Homestay, you can sample authentic Kerala cuisine – delicious, spicy and mouthwatering treats. A sumptuous barbeque evening can also be arranged upon special request or a candlelight dinner (if you wish).
You can't really find a better place to unwind and create memories.
2) Serene Homestay Amidst Plantation Estate, Chikmagalur

There is something refreshing about cool mountain air because it puts one in the mood for adventure. The Chikmagalur district in Karnataka is a great offbeat destination offering misty hilly retreats and trekking havens to adventurous souls. This is also a great opportunity to introduce your kids to wildlife safari and teach them to appreciate the beauty of nature.
This Serene Homestay amidst Plantation Estate is located in Melanahuluvathi village in Chikmagalur district amidst the lush coffee plantations that date back to two centuries. The homestay is conveniently very close to Bhadra Wild Life Sanctuary and Mulayanagiri, which is incidentally the highest peak in Karnataka. The homestay is also located near scenic waterfalls like GiriKhan Falls, Hebbefalls, Bababudangiri, and Kemmanagundi making your holiday extremely memorable and not to mention convenient.
This Homestay is a lovely bungalow with four-poster beds and all the modern amenities that one can find in a homestay! The in-house swimming pool will is sure to excite the kids a lot and the exclusive play area is sure to keep them happily engaged for a long time.
That apart, the Homestay has many and more activities to offer its patrons – swimming, cycling, fishing, trekking or you could just hone the art of doing nothing and lounge about in the hammock and count the stars.
The homestay offers delicious Malnad cuisine with a healthy touch – using less oil. You can also request or pick the menu in advance if you are particular about diet or have special requests for young children. They also serve Chinese, Continental, North Indian and typical South Indian fare. A barbeque by the waterfall too can be arranged upon prior request!
Now, what can be more relaxing holiday than this? You don't have to tow around hyperactive kids from one place to another showing them the sights. Indulge in a nature walk or a bout of cycling in the morning and then cool down the sweat with a few laps in the pool and then lounge about at the in-house bar or the hammock and unwind your day.
3) Eco-friendly Homestay at Sangave, Dandeli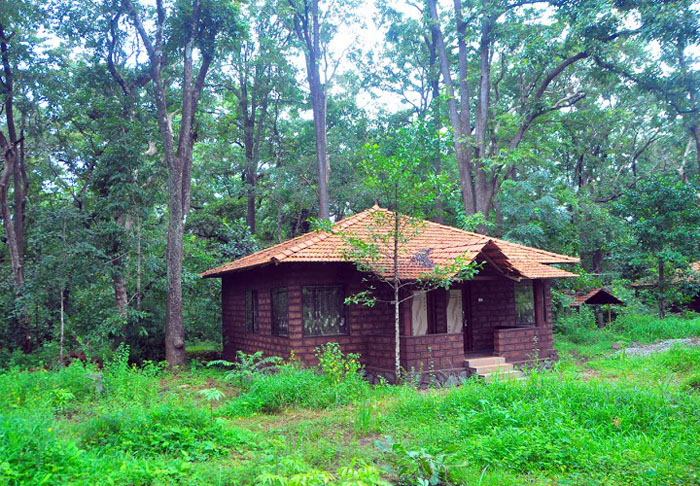 If you love nature then you will love this rustic homestay. Situated just 12 km away from Dandeli, this Eco-friendly Homestay at Sangave is a place where you can wean your kids away from their tablets (or PlayStations) and let them explore nature first-hand. First off, if your kids have dreamed about camping in the out then here is their chance to rough it up, right under your vigilant eyes. 
Apart from the tents, there are cottages available in the homestay where you can stay comfortably. Built with eco-friendly materials, these cottages are cool and clean and are truly sustainable.
One of the best attractions at this eco-friendly homestay is the herb garden that flourishes within its precincts. Beekeeping is yet another fascinating thing to see and experience here. The herbal bath that they offer to their patrons is certainly out of the world, not to mention healthy.
Apart from these, the kids will enjoy the range of activities that one can indulge in this homestay – water rafting, bird watching, jungle safari, kayaking, jungle trekking, coracle ride and rope river crossing. There is enough and more to whet the adventure appetite of all.
Apart from adventure, the organic food served at the Homestay is wholesome, healthy and delicious. This homestay checks out all the parameters of a great family holiday. There is certainly a hammock out there with your name written on it so go for it!
4) Traditional Homestay near Neduveli, Kumbalangi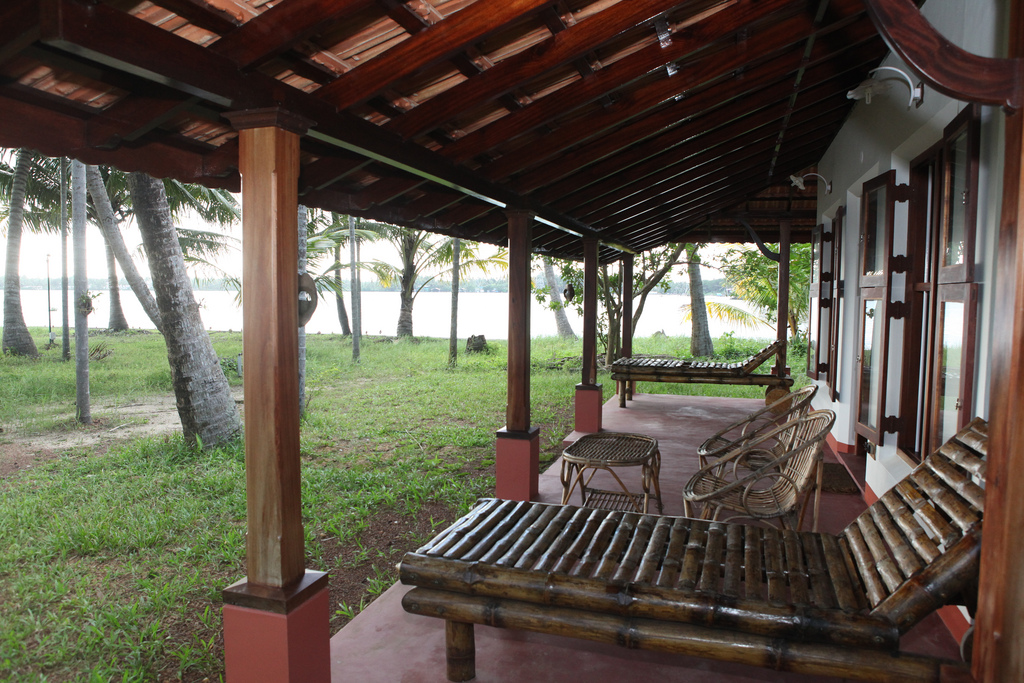 Alright… how about a beach holiday then? The beauty of a beach holiday is that you don't really have to sell it to your kids. They know what it entails… beach, sand, water, sunny days, sand castles, beach volleyball. Now combine that vision with Kerala backwater, boat trips, fishing, a chance to bathe a baby elephant and you will find the kids packing up weeks before you take the trip. Yes… that's exactly what you will get at this Traditional Homestay near Neduveli in Kumbalangi.
Located just 10 Km from Fort Cochin, this Traditional Homestay is where you will experience a true blue Kerala holiday complete with Ayurveda treatments. The homestay offers a garden cottage or a backwater cottage for larger families, as accommodation and both are stupendous to stay in.
Kerala holiday means authentic Kerala cuisine and the sumptuous non-veg delights that are available only in God's own country. Day trips to Fort Cochin, Mattencheri can be arranged. A trip to Kodanad will be the highlight of the holiday. The baby elephant training center is where you will lose your heart to tiny giants and enjoy the day bathing them to glory. Day trips to the village or the beach complete with delicious snacks and quick bites can be arranged.
Can it get any more perfect than this?
5) Comfortable Homestay near Arehalli, Sakleshpur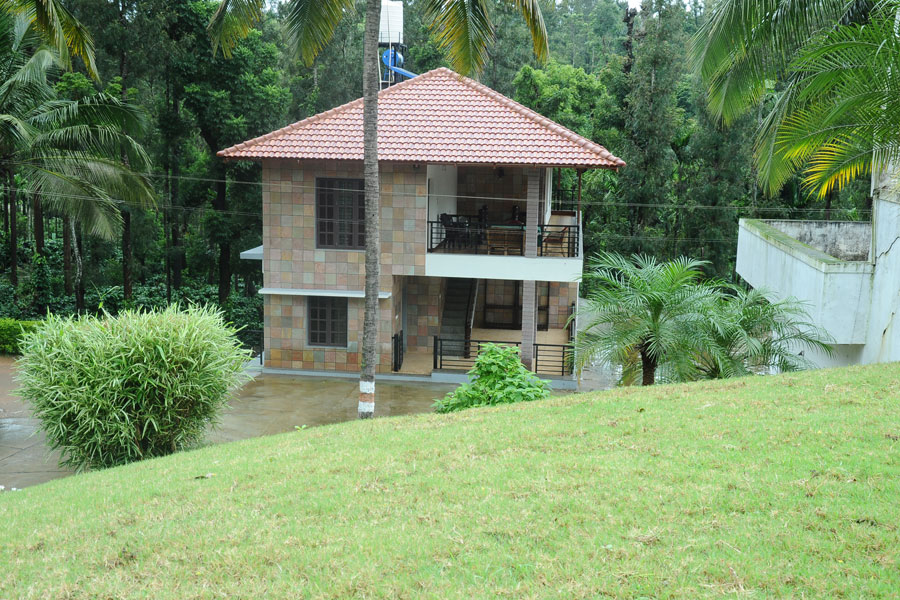 Cosy, comfortable and adventurous is how a holiday at Sakleshpur can be described. Situated amidst spice gardens and coffee plantation, this Comfortable Homestay near Arehalli is a dream getaway for sure! And what more, the homestay also offers camp tents if the kids are up for an adventure.
The misty mountain air of Sakleshpur is a delight to wake up and it would be a double delight to savor the delicious Malanad cuisine offered by the Homestay's hygienic kitchen.
Activities such as cycling, trekking and day trips to Belur and Halibedu can be arranged at the Homestay.
A perfectly peaceful holiday with no jostling crowds or queues, would you say no to it?
Homestays are probably the best options to those who love to travel and stay in a homely atmosphere. They truly are "homes away from home" and the perfect choice for family holidays.
---
About SelfRoadiez
SelfRoadiez Travel Solutions Pvt Ltd through our online travel portal www.selfroadiez.com provides integrated self-drive holidays to offbeat destinations within India. We provide exclusive self-drive car rentals to travelers with a choice of multi-city car pick up points in India. We also offer drive holiday packages including accommodation, route planning, and experiential activities under custom travel plans. Thinking of a self-drive holiday? Call us to find out how we can help.