Unwinding Road Trip To Sakleshpur - Nileshwaram And Calicut
This tour originates from Bangalore, Mysore, Mangalore.
Package Description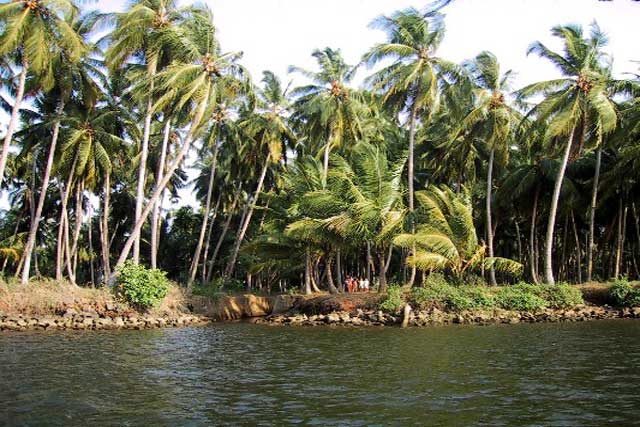 A Road trip to Sakleshpur – Nileshwaram  and Kozhikode to remember forever.  Drive from the hilly area of South Karnataka to Kerala beach towns. Experience the changing landscape of the neighboring states.
Bangalore – Sakleshpur – Nileshwaram – Kozhikode – Bangalore
Please check the Itinerary for a detailed description of the Drive route.
---
Ideal Season for this Drive Route
All through the year is a good season. During Summers the hilly terrain lends a cool climate while the Rainy season makes the drive a romantic one.
---
Holiday Packages
This Drive Route Holiday can be created with variations on "Number of Days" (2N/3N/4N/5N). We can pack more punch in this trip with more number of holidays. Send an inquiry and our Travel experts will customize your Drive Holiday itinerary.
---
Car Rental Options
You can choose your own car for the drive or pick up from our latest zippy models. We have multiple car pick-up points in most of the cities and airport drop or at the door drop option in certain cities at nominal charges. Call us to check on this info.
Car Rental includes:
A car of your choice (as per availability) and with unlimited KM of usage during the rental period. Please read the terms & conditions or car rental carefully.
To book, this Circular Drive Holiday send an inquiry now
Tour Duration
4 Nights/5 Days
Itinerary
Day 1 - Bangalore to Sakleshpur
Bangalore's strategic location and it's cosmopolitan nature makes it a preferred destination as a starting point for Drive Tours. We can make the car for rent available to you at the airport or at your doorstep in Bangalore. Start your journey to Sakleshpur as early as possible. It will take roughly 4 hours to cover the 221 km distance via NH48 highway. Once you leave Nelamangala and get on to the Mangalore highway, the landscape changes from urban to countryside. It is a 4 lane highway with a beautiful country view through the drive.
Take a bit of a deviation to stopover at Shravanabelagola (144 km from Bangalore) after around 3 hours of drive to admire the monolithic Bhagavan Bahubali's sculpture. The 57 feet tall edifice is a must see monument on the South India tours.
Reach our Sakleshpur property for a late lunch depending on your time spent at Shravanabelagola. Enjoy the Malnad special dishes at the property prepared with love & in a hygienic conditions.
Sakleshpur is located in the Western Ghats between the mountain range of Gujarat to Kerala. It is an excellent summer retreat destination due to its weather conditions around that time. It's a preferred destination for weekend getaways for Bangloreans. There are a few historically significant attractions in Sakleshpur which you can visit on your stay there. We will guide you on the same when you book this drive tour through us.
Day 2 - Sakleshpur to Nileshwaram (Kerala)
Via Bandadka - Bengaluru Road, it will take you 4 hours to cover the 177 km destination. This drive is mostly through single lane roads. This is one of the least crowded interstate road between Karnataka & Kerala.
Plan a stopover at the Kukke Subramanya Temple after a 1 and a half hour of drive from Sakleshpur. It is on the way to Nileshwaram. This temple is a must see from the architecture and scenic point of view. Kumar Parvatha is a popular hiking destination in South India and it provides a backdrop to the entrance of this temple. The view is quite ethereal and dramatic due to the mountain backdrop. Since the temple is situated in the western Ghats, the surrounding area is covered with dense forest. For nature lovers, this trip is worth every mile.
The second stop over will be at Bekal Fort. The fort became really well known in India after the song from the movie "Bombay" was shot here. It has an interesting history (follow the link) & has a beautiful view of the Bakel beach from atop. You can choose to stop over for lunch at any of the good hotels at Bekal and there are a few as due to its pristine beach and solitude surrounding, it's a top tourist spot for foreign visitors.
Reach at Nileshwaram (24.8 km) via Kochi - Panvel Highway after an hour's drive. Nileshwar or Nileshwaram is a busy town in Kasaragod district of Kerala. The town is abuzz with folk art and temple festivals during important days. This place is famous for alluring beaches & backwaters. So make the best out of your stay at Nileshwaram.
Check into a private Beach property or Heritage home stay handpicked by our team for your night stay.
Day 3 - Relaxing stay at the private beach property
You can choose to the relax at the private beach property or talk to us if you wish to do sightseeing at the nearby cities such as Kasaragod. We will customize the day trip for you to experience the local fare & culture.
Day 4 - Nileshwaram to Kozhikode
We recommend you to start early as there is lots to do on this drive route. This route will take you on the oldest National Highway along the Beach. Take stop overs to admire the natural beauty along. You will drive via Kannur, Thalaserry, and Mahe before reaching Kozhikode. It will be fun doing Beach hopping and we strongly recommend it.
Payyambalam Beach at Kannur and Muzhappilangad Beach at Thalaserry are highly recommended beaches. Muzhappilangad beach is a drive in beach (subject to weather / drive permits) with 4 km of stretch to drive through right on the beach.
We will customize this drive stretch for you and your family once you book this Drive Holiday through us. Do use the "Send Inquiry" button if you wish to book this drive holiday.
Reach Kozhikode and park at one of our partner property for the rest of the day/evening.
Day 5 - The Drive back to Bangalore via Wayanad and Mysore
This will be the longest stretch of drive back to Bangalore. You will be covering approx 368 km of distance if you take the route via Wayanad & Mysore. It will take roughly 9 hours on this drive.
We recommend overnight stay at Wayanad on the way back to break the journey, if you feel driving on the long stretch is not suitable for you & your Family. If not, continue your drive journey towards Bangalore to reach your final destination by late evening/night. 
Tour inclusions
Accommodation (Stay) during the course of the drive holiday.
Breakfast provided at accommodation properties
Lunch and Dinner on certain days/ certain properties and this shall be specifically mentioned in the individual itinerary shared via email by us.
Activities which are specifically mentioned as inclusions in the package.
Tour exclusions
Car rental charges as per the model chosen and days. Not applicable for those who are opting to use their own car.
Fuel and Toll charges.
Activity charges and other entry charges unless specifically mentioned in the inclusions.
Lunch and Dinner on certain days / certain properties unless mentioned as inclusions in individual itinerary.
Extra bed charges or accompanying children charges.
Any other expenses which are personal in nature.
Food or beverages consumed other than which is part of the package.
Terms & Conditions
Inclusions and exclusions may change on customization of the drive holiday package. Please check with us if you are particular about any point of inclusion/exclusion and we will do our best to accommodate your request.
Terms & Conditions as applicable on individual service provider for accommodation & car rental. Please read the terms and conditions to clear any doubts on the usage of our services.
Tour Accommodation mentioned is available based on availability on a first come first serve basis. Please confirm before booking.
Cancellation policy
Cancellation policy of individual service providers such as accommodation providers or car rental companies whose services  are included in the itinerary  shall be applicable for drive holiday cancellations and refund.
For more details please visit the terms and conditions  page & read the fine print under heading cancellations and refunds.
Accomodation

01

Accomodation

02

Accomodation

03
We are sorry, there are no reviews yet for this tour.