Drive Holiday to Nilgiris
This tour originates from Bangalore, Mysore, Mangalore.
Price start with

₹

22499

per person.
Package Description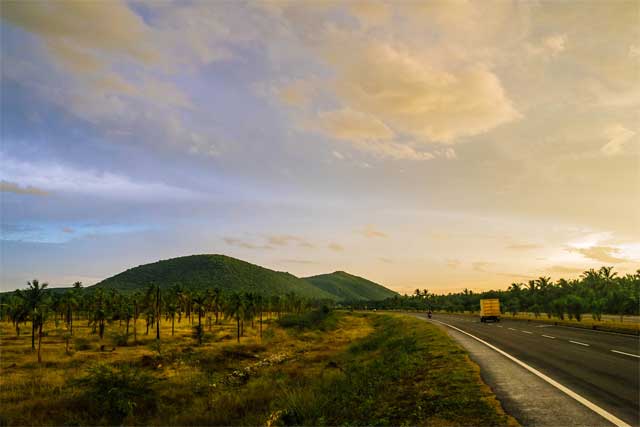 Enjoy the beautiful drive through the countryside & relaxed stay amidst Nature at Heritage Bungalows in these locations.
Bangalore -> Mysore -> Devala -> Coonoor -> Bangalore
Please check the Itinerary for detailed description of the Drive route.
---
Ideal Season for this Drive Route
In summer months, Nilgiris are a hideaway for those wishing to take a break from the hustle and bustle of the city and fell the chill. Monsoon provides a picturesque drive and watching the nature bloom around you during rainy season is an amazing feeling. For those who prefer winters can enjoy Devala – Ooty – Coonor's indoor peace & solitude during the cold season.
---
Holiday Packages
This Drive Route Holiday can be created with variations on "Number of Days" (2N/3N/4N/5N). We will pack in more punch with more number of (holi)days. Send an inquiry and our Travel experts will customize your Drive Holiday itinerary.
---
Car Rental Options
You can choose your own car for the drive or pick up from our latest zippy models. We have multiple car pick-up points in most of the cities and airport drop or at the door drop option in certain cities at nominal charges. Call us to check on this info.
Car Rental includes:
A car of your choice (as per availability) and with unlimited KM of usage during the rental period. Please read the terms & conditions or car rental carefully.
To book this Circular Drive Holiday send an inquiry now
Tour Duration
4 Nights/5 Days
Itinerary
Day 1 - Bangalore to Mysore
Take the exit from Bangalore city via Mysore road. Those driving from North and West Bangalore (Including those starting from International Airport) may use the NICE road to enter Mysore road.  Those who are travelling from Central Bangalore may enter via Corporation Circle and old Mysore road fly over to get on to the Mysore road. Those driving from East Bangalore may either use the Mysore road via Corporation circle or NICE road depending upon their place of stay.
The Bangalore- Mysore Highway is one of the busiest stretch. And there are a quite a few deviations which you can explore and which we can suggest before you continue your journey to Mysore on the Highway. If you are a Bangalore resident, we recommend you to stick to the Highway since you can take up the deviation routes any time during your weekend drive to Mysore.  However, if you are not living in Bangalore and this drive is one of your infrequent visits to Southern India, please talk to us. We can also suggest you an alternate route with less traffic, more of greenery and village views.
The Bangalore - Mysore drive route has interesting places to visit. Places such as Ramnagaram where all-time famous movie "Sholay" was shot is a beautiful location. You can tour the Mandya district, Shrirangapatnam which is closer to Mysore and other such sightseeing towns/localities.
Reach Mysore and check in at a heritage property for your overnight stay.  In Mysore our partnered accommodations are in the heart of the city which is quite rare as most of our stays are at offbeat places. But in Mysore, you need to stay in the city to be able to cover the entire Mysore area in a short time.
Day 2 - Mysore sightseeing
Well, there's a lot to cover in Mysore and considering you only have a day, we will draw up the most important places for you to see as per your preference. To list a few off the Tourist guide books - Mysore Palace (read the Palace history here), Mysore zoo, Rail Museum, Chamundi Hills, Tipu Sultan's Palace & Silk Shopping are must to-do in the list. An authentic local food trail would be a unique experience and we know the right eateries for you to enjoy the meals in hygienic conditions.
Day 3 - Mysore to Devala
After an early breakfast head to Devala via the Gundalpet-Bandipur-Gudalur route. The distance between the 2 towns is just 144 km but would take you 3.5 hours due to the drive stretch through the Bandipur forest. The drive speed limit will slow down your journey time but hey !! aren't we enjoying the drive instead of the destination? :) So do enjoy animal spotting on this forest drive.
For clean and hygienic Restroom usage - you can take a stop-over at the Pug Mark restaurant - which is a few km before the forest to refresh, snack & drink coffee.
Reach Devala and check into our beautiful and cozy Estate Bungalow.
Day 4 - Devala to Coonoor via Ooty
The Gudalur – Ooty Western Ghat drive through the pine woods is simply fantastic. Ghat session is less steep than the other entrances to hill
Ooty truly is the queen of hills but due to way too much of tourist concentration since the 60's and 70's it has added to the misery of the queen. There are a few stop over attractions we will suggest in your tour's full itinerary via email which are not the usual touristy attractions in Ooty. If you just wish to skip the attractions and head to Coonoor, you can just pick up the locally made chocolates & continue to drive.
We strongly recommend though to experience the Mountain Train from Coonoor to Mettupalayam instead of the usual Ooty - Coonoor stretch. The suggested stretch is the most beautiful of the two. You will need to book the mountain train tickets in advance as this ride is quite famous and on the spot ticket availability is a rarity.
Check into a heritage villa or a tea estate villa at Coonoor.
Day 5 - Coonoor to Bangalore
Drive back from Ooty - Masinagudi and then reach Bangalore via 150A, and NH209.  This is not the shortest route – 282 km that can be covered in roughly 6 hrs. This is definitely not the usual road which most of the people will drive on their way back from Ooty. But then you are not one of those usual travellers. Are you?  You will skip Mysore on this route, you will sacrifice those restaurants and clean toilets that you may get on the regular Ooty - Mysore - Bangalore Highway. In return you get to drive via one of the richest agrarian and low traffic belts of southern Karnataka. This route will truly make you feel that you belong to "off the beaten track" club :)
Reach your final destination – Bangalore.
Tour inclusions
Accommodation (Stay) during the course of the drive holiday.
Breakfast provided at accommodation properties
Lunch and Dinner on certain days/ certain properties and this shall be specifically mentioned in the individual itinerary shared via email by us.
Activities which are specifically mentioned as inclusions in the package.
Tour exclusions
Car rental charges as per the model chosen and days. Not applicable for those who are opting to use their own car.
Fuel and Toll charges.
Activity charges and other entry charges unless specifically mentioned in the inclusions.
Lunch and Dinner on certain days / certain properties unless mentioned as inclusions in individual itinerary.
Extra bed charges or accompanying children charges.
Any other expenses which are personal in nature.
Food or beverages consumed other than which is part of the package.
Terms & Conditions
Inclusions and exclusions may change on customization of the drive holiday package. Please check with us if you are particular about any point of inclusion/exclusion and we will do our best to accommodate your request.
Terms & Conditions as applicable on individual service provider for accommodation & car rental. Please read the terms and conditions to clear any doubts on the usage of our services.
Tour Accommodation mentioned is available based on availability on a first come first serve basis. Please confirm before booking.
Cancellation policy
Cancellation policy of individual service providers such as accommodation providers or car rental companies whose services  are included in the itinerary  shall be applicable for drive holiday cancellations and refund.
For more details please visit the terms and conditions  page & read the fine print under heading cancellations and refunds.
Accomodation

01

Location

Mysore

Stay Details

Or Similar Type

Accomodation

02

Accomodation

03
We are sorry, there are no reviews yet for this tour.