Come holidays, everyone wants to beat the heat and take a break. With the result, there are thronging crowds at every viewpoint at the nearest holiday destination. To escape the crowd, one needs to take the road that is less traveled, offbeat enough to escape the notice of determined holidaying crowds and yet wondrous enough to make your holiday special.
So, here is our recommendation for a few offbeat tourist places in South India:-
1) Gandikota, Andhra Pradesh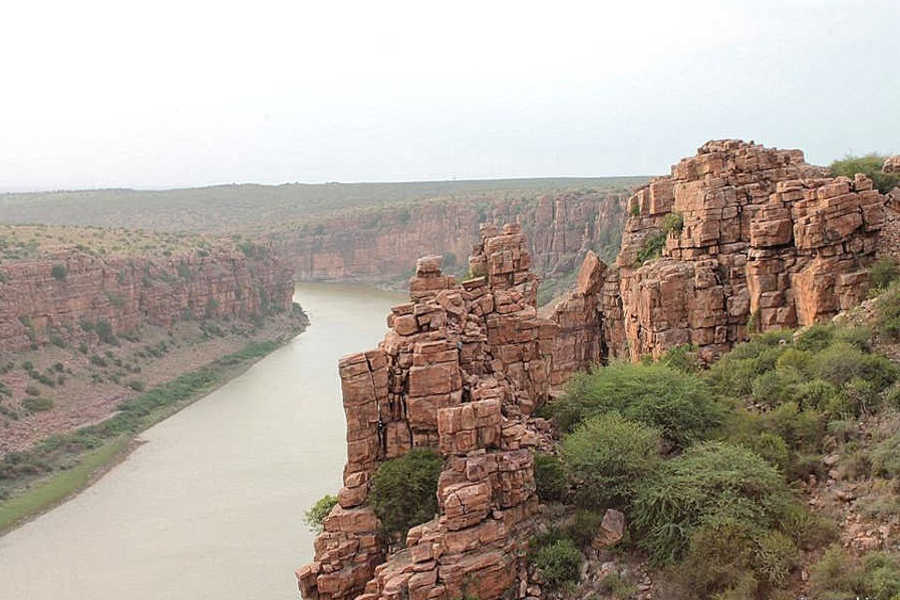 Known as the 'Grand Canyon of India' Gandikota is located in a small village on the banks of River Pennar in the Kadapa district of Andhra Pradesh. Founded in 1123 AD by Kapa Raja, a subordinate of the Western Chalukya King, Gandikota is an impregnable fort built with red granite stone guarded by a 20-foot high entry gate.
The fort walls run for a 5-mile perimeter with 101 bastions that are 40 feet high! The reason why the fort has been unconquerable is that the fort is protected by a deep gorge on one side that is 4 Km long and 700m deep and is cut by the river flowing below. Fortified by such natural defenses, time stands still within this crumbling fort.
Gandikota was one of the strongest forts in South India when it was under the control of Kamma Lords. Around 14th century AD, the fort came under the possession of Mikkilineni dynasty who were known to be ferocious warriors. Around the 15th century, Pemmasani Kumara Thimma Naidu married a Mikkilineni Princess and became the Lord of the Fort. Since then Gandikota became the domain of Pemmasani rulers. Today, you can see two ancient temples within the fort that are dedicated to Madhava and Ranganatha. An old granary, Charminar, Jamia Masjid are some of the spots that can be visited within the fort. Gandikota is a perfect weekend getaway for travel enthusiasts. Those who love to trek shouldn't miss out on this trip if not for the history but for the gorgeous sunrise and sunset in the canyon.
2) Araku Valley, Andhra Pradesh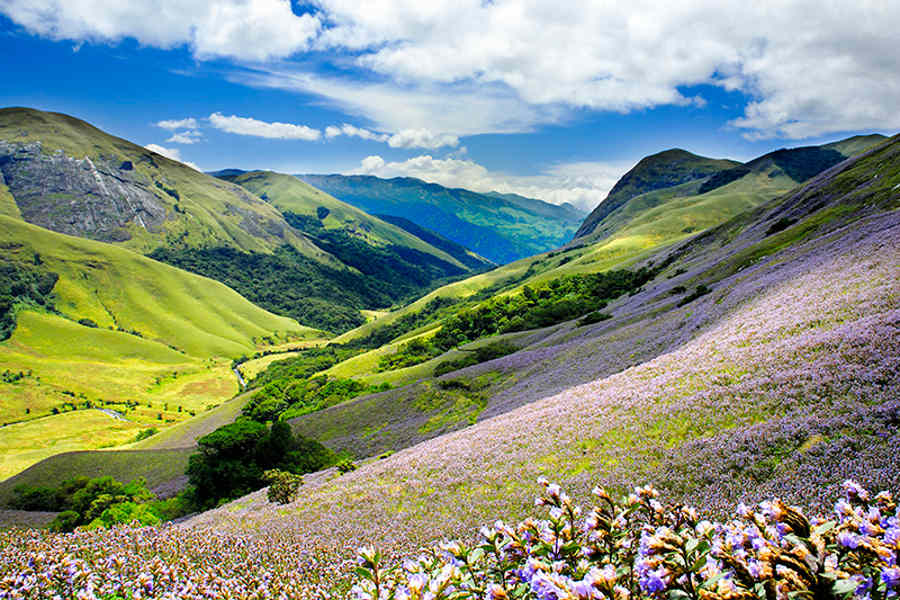 Located 120 Km from the city of Vishakapatnam in Andhra Pradesh, Araku Valley has all the ingredients that make this a beautiful offbeat scenic destination. Waterfalls, valleys, invigorating coffee estate, streams flowing by the roadside and a train journey through tunnels is what you find here. Surrounded by mountains like Galikonda, Raktakonda, Sunkarimetta and Chitamogondi this beautiful valley is home to many indigenous tribes.
Now becoming popular as one of the tourist places in South India, the main attractions at Araku Valley is the Padmapuram Gardens where one can swing in the enchanting hanging cottages built by the Tribal people. There are numerous waterfalls, viewpoints near and around Araku Valley. Borra cave which is situated 35 Km from Araku Valley, was discovered in 1807 by a British Geologist. The breathtakingly beautiful landscape of these caves is located near the origin of River Gosthani. Beautiful and untouched, this is one holiday that you would love to take with your family.
3) Ponmudi Hills, Kerala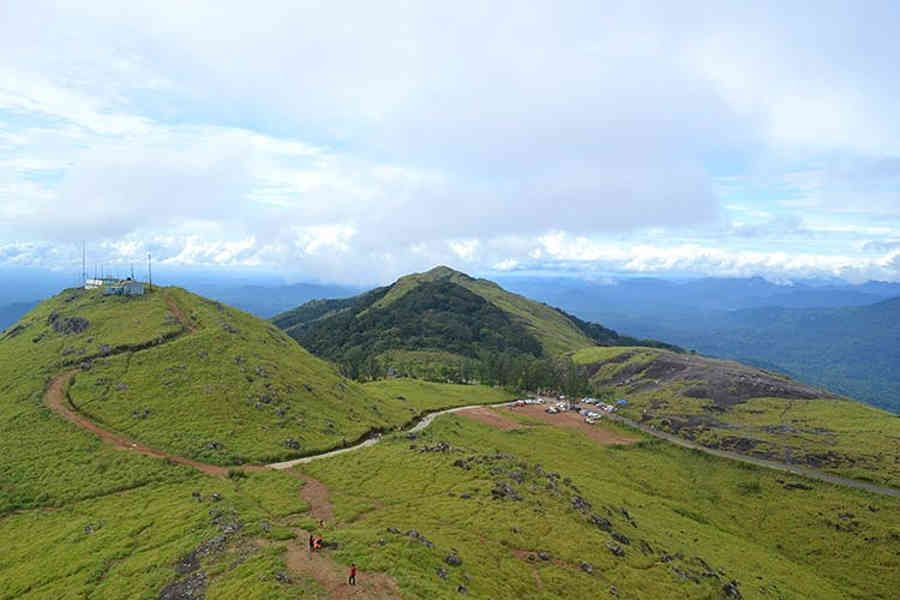 Located 55.2 km northeast of Thiruvananthapuram (Trivandrum) at an altitude of 3600 feet above sea level Ponmudi means 'golden hills'. The pristine green forest hill is part of the Western Ghats mountain range which runs parallel to the Arabian Sea. A scenic splendor with a pleasant climate, these hill's would delight trekkers and hikers to no end. With scenic tea gardens all over, those who love to drive will have to traverse through 22 hairpin bends that make for a thrilling journey.
There are many attractions in Ponmudi Hills that can be seen and enjoyed. Golden Valley, nestled amidst lush mountains through which Kallar River flows offers many a scenic beauty to marvel at. There is a deer park 3 Km from Ponmudi Falls and a wildlife sanctuary that is home to many varieties of birds, Asian elephants, Sambar, Leopards etc.
4) Thenmala, Kerala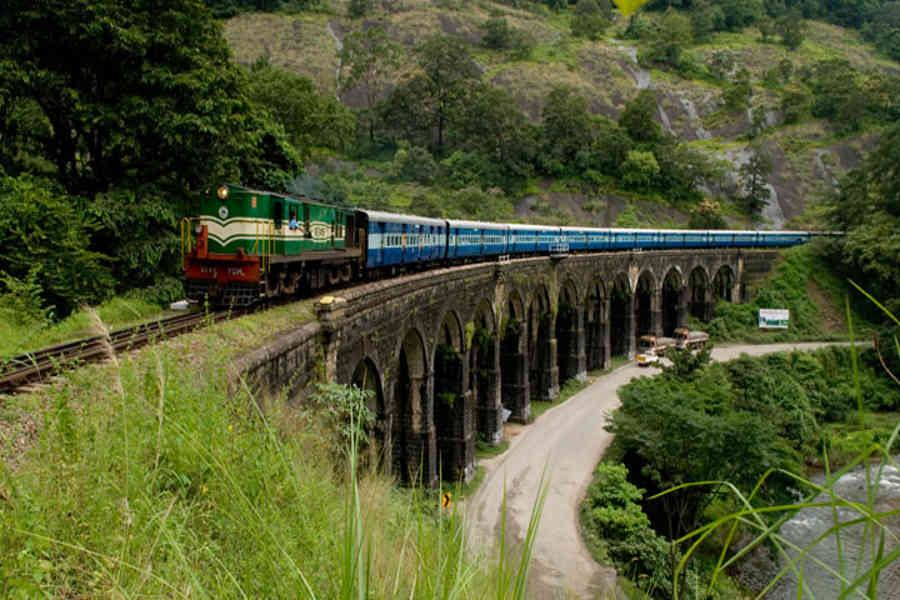 Located 72 Km from Thiruvananthapuram, in the District of Kollam, Thenmala literally means 'Honey Hill' in Malayalam. Thenmala also has the distinction of being India's first planned eco-tourism destination that is steadily gaining popularity among foreign tourists. One can walk through the boardwalk across the dam or lounge around in the Sculpture Garden and get the sense of man and nature.
Those who love a dash of adventure can take a walk through the elevated walkway through the canopy of trees and forests and enjoy nature at its basic level. Mountain biking, rock climbing, river crossing are some of the adventurous activities that one can indulge in here.
5) Dhanushkodi, Tamil Nadu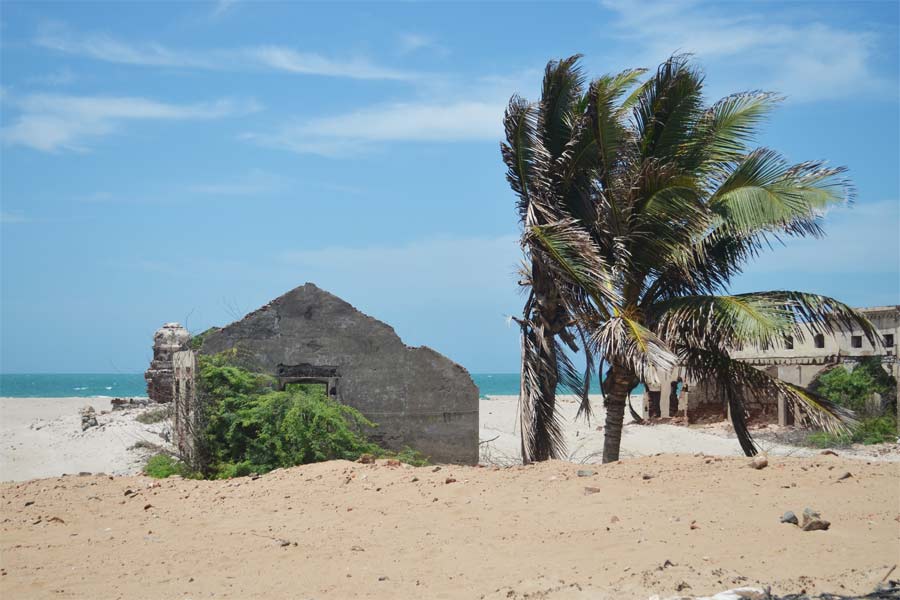 Dhanushkodi is located in the south-east of Pamban Island in Tamil Nadu. A ghost town, Dhanushkodi is an abandoned sea swept ghost town that was completely washed away during the 1964 cyclone. The only land border between India and Sri Lanka, Dhanushkodi literally means 'bow's end'. According to legend, after Rama vanquished Ravana in Sri Lanka, Vibhishana asked him to break the bridge that had brought the monkey army to the island in the first place. Rama used his bow's end to break the bridge, hence the name.
Dhanushkodi is not one of the frequented tourist places in South India but that's what makes it worthwhile to visit. It is an interesting place to explore for many reasons. The beach here is serene, unpolluted for one thing and the Kodhandha Rama Temple is certainly worth a visit. The old buildings, railway station and remnants of buildings from the destructive cyclone are points of interest here. 
Thanks to social media there are not many tourist places in South India that have remained offbeat, so it's better to plan a trip right away before these too become too popular for their own good.
---
About SelfRoadiez
SelfRoadiez Travel Solutions Pvt Ltd through our online travel portal www.selfroadiez.com provides integrated self-drive holidays to offbeat destinations within India. We provide exclusive self-drive car rentals to travelers with a choice of multi-city car pick up points in India. We also offer drive holiday packages including accommodation, route planning, and experiential activities under custom travel plans. Thinking of a self-drive holiday? Call us to find out how we can help.