Weekend Drive To Masinagudi - Avalanche From Bangalore
This tour originates from Bangalore, Mysore.
Package Description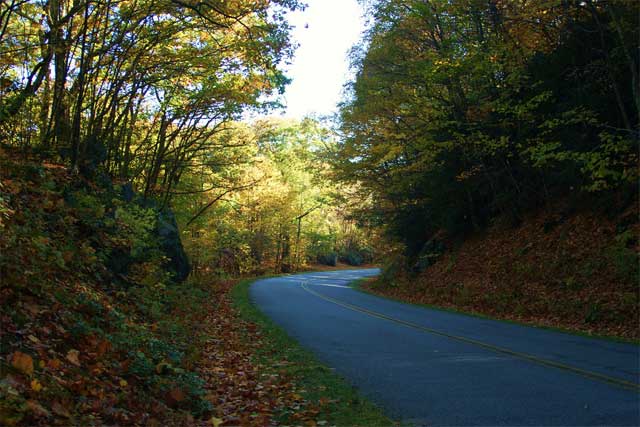 A weekend drive from Bangalore to escape the urban grind and relax and admire the beautiful landscape of the countryside.
Bangalore – Masinagudi – Avalanche – Bangalore
Please check the Itinerary for detailed description of the Drive route.
---
 Ideal Season for this Weekend Drive Route
All or Any weekends are ideal with a perfect travel /drive partner
---
Holiday Packages
This Drive Route Holiday can be created with variations on "Number of Days" (3N/4N/5N). We will pack in more punch with more number of (holi)days. Send an inquiry and our Travel experts will customize your Drive Holiday itinerary.
---
 Car Rental Options
You can choose your own car for the drive or pick up from our latest zippy models. We have multiple car pick-up points in most of the cities and airport drop or at the door drop option in certain cities at nominal charges. Call us to check on this info.
Car Rental includes:
A car of your choice (as per availability) and with unlimited KM of usage during the rental period. Please read the terms & conditions or car rental carefully.
To book this Circular Drive Holiday send an inquiry now
Tour Duration
2 Nights/3 Days
Available packages for Weekend Drive To Masinagudi - Avalanche From Bangalore
This tour originates from Bangalore, Mysore.
Bed size:4X6

Room size:550

Accommodation type with pricing from Rs.3000/- to Rs.6000/-.
Itinerary
Day 1
Start early preferably around 5-6 am from Bangalore to Masinagudi. The distance (242 km) between the two locations can be roughly covered in 5 and a half hours considering 1 pit stop. Mysore Road is a busy road especially around holiday time so plan your start accordingly. There are lots of restaurants on the way once you get on Bangalore - Mysore road, your breakfast stop can be planned for this route. Most of the Cafe Coffee Days (CCD's) en-route have decent eating options & provide clean restrooms as well. You will pass the historical city of Mysore on your way to Masinagudi. You will explore this old heritage filled city on your drive back to Bangalore
The Bangalore - Mysore Road will lead you on to a road drive into Bandipur Wildlife Sactuary before you reach your destination at Masinagudi. Enjoy the forest drive, follow the speed limit and if you are lucky you might spot a few untamed living beings. By all probability you may spot a herd of elephant either in Mudumalai or Bandipur. Please note there is forest entry closing time. Keep this in mind while planning your drive.
Please follow the Jungle's Do's & Dont's.
Once you leave Mysore your lunch options are quite limited.  The Pug Mark hotel  run by Jungle Lodges is fairly descent option for a lunch break. This will be a couple of KMs before entering Bandipur forest and approximately 15 minutes drive from Gundalpet
Arrive Masinagudi by early evening.  You may even reach for lunch if you are one among those who followed our travel advice and started early in the morning. The lunch will be set for you on prior bookings at our property resort
You can choose to take the Mudumalai Jungle safari in the evening or Relax for the rest of the day admiring Nature's bounty around you.
Day 2
Start with an early morning Jungle safari of Mudumalai National Park. You. The sanctuary houses ferocious predators such as The Bengal Tiger & the Indian Leopard along with others but spotting of these are quite seasonal
After breakfast head towards Ooty - Avalanchi. Avalanchi (48.7 km) is just 2 hours drive from Masinagudi. It is a small town cozily tucked in the Nilgiri's valley. Do read up on this quaint town in our Online Travel Guide here. Check in to our partner property for the night.
There are a couple of attractions in Avalanchi that you can take up in case you are keen to cover the sightseeing places. Otherwise just relax in the resort admiring the beautiful landscape all around your hammock.
Places of interest in Avalanchi - Do note that you need more than a day to cover all the attractions.
Avalanche Lake: A main tourist attraction it makes for scenic spot, with backdrop of mountains and the Sholas range. There is a trout hatchery established near the lake. As per the various websites, tourists are able to participate in angling, which according to local sources is not the case. At best an Eco destination allows you to revel in its beauty without disturbing its natural state of existence.
Lakkadi: A backwater area of upper Bhavani reservoir from where the dam water is taken through a natural tunnel to the Canada Hydro Electric Powerhouse. It makes for another great scenic/ picnic spot.
Mukurthi National Park: An hour north of Avalanche, the Park was created to protect its keystone species, Nilgiri Tahr. It is a part of Nilgiri Biosphere Reserve, India's first International Biosphere Reserve. You can also enter Mukurthi National Park from the Upper Bhavani side, proceed to Bangi Thappal and the Sispara pass from where it is possible to trek down into the Silent Valley NP in Kerala along the old bridle path. For this you will also require permission from the Kerala Forest Dept.Get contact details from the respective forest department websites.
Cauliflower Sholas: The beautiful Shola forests are spread in a wide area. They are so thick that even sunlight can't penetrate through them in places.
The Valley promises to enchant you with it's beauty. Drive and explore the nooks & corners of the countryside to find your own places of interest.
Day 3
After a hearty breakfast, start your drive back to Bangalore. You can decide to halt at Mysore for a visit to few attractions on the way or just head up to your cozy home, this plan is entirely up to you.
Tour inclusions
Accommodation (Stay) during the course of the drive holiday.
Breakfast provided at accommodation properties
Lunch and Dinner on certain days/ certain properties and this shall be specifically mentioned in the individual itinerary shared via email by us.
Activities which are specifically mentioned as inclusions in the package.
Tour exclusions
Car rental charges as per the model chosen and days. Not applicable for those who are opting to use their own car.
Fuel and Toll charges.
Activity charges and other entry charges unless specifically mentioned in the inclusions.
Lunch and Dinner on certain days / certain properties unless mentioned as inclusions in individual itinerary.
Extra bed charges or accompanying children charges.
Any other expenses which are personal in nature.
Food or beverages consumed other than which is part of the package.
Terms & Conditions
Inclusions and exclusions may change on customization of the drive holiday package. Please check with us if you are particular about any point of inclusion/exclusion and we will do our best to accommodate your request.
Terms & Conditions as applicable on individual service provider for accommodation & car rental. Please read the terms and conditions to clear any doubts on the usage of our services.
Tour Accommodation mentioned is available based on availability on a first come first serve basis. Please confirm before booking.
Cancellation policy
Cancellation policy of individual service providers such as accommodation providers or car rental companies whose services  are included in the itinerary  shall be applicable for drive holiday cancellations and refund.
For more details please visit the terms and conditions  page & read the fine print under heading cancellations and refunds.
Accomodation

01

Accomodation

02
We are sorry, there are no reviews yet for this tour.