Road Trip To Meghamalai In Tamil Nadu
This tour originates from Bangalore, Mysore, Coimbatore.
Package Description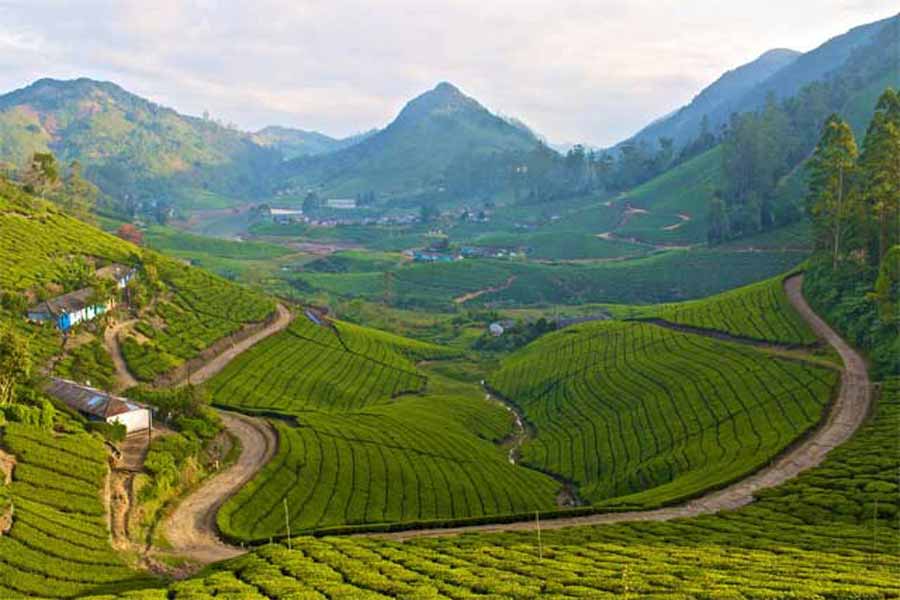 A Road Trip to Meghamalai, a beautiful mountain range in the Western Ghats – a place dotted with an abundance of Natural beauty.
Bangalore – Dindigul – Meghamalai – Bangalore
Please check the Itinerary for a detailed description of the Drive route.
---
Ideal Season for this Drive Route
During Summers the hilly terrain lends a cool climate while the Rainy season makes the drive a romantic one. Driving in the rainy season though is quite challenging for Meghamalai. Small and compact cars (including sedans) face trouble going up the winding slippery roads during rainy days. The best option is to rent an SUV if you wish to visit Meghamalai during the rainy season.
---
Holiday Packages
This Drive Route Holiday can be created with variations on "Number of Days" (2N/3N/4N/5N). We will pack more punch with more number of days. Send an inquiry and our Travel experts will customize your Drive Holiday itinerary.
---
Car Rental Options
You can choose your own car for the drive or pick up from our latest zippy models. We have multiple car pick-up points in most of the cities and airport drop or at the door drop option in certain cities at nominal charges. Call us to check on this info.
Car Rental includes:
A car of your choice (as per availability) and with unlimited KM of usage during the rental period. Please read the terms & conditions or car rental carefully.
To book, this Circular Drive Holiday send an inquiry now
Tour Duration
4 Nights/5 Days
Itinerary
Day 1 - Bangalore to Dindigul
Take the exit road from Bangalore city via Hosur as early as possible in the morning to avoid the city traffic. Those travelling from North, South and West Bangalore (Including those driving from Airport) may use the NICE road to get on Hosur road. Those travelling from Central and East part of Bangalore through the infamous Silk Board junction -for them -
PLEASE START YOUR DRIVE REAL EARLY
You can choose to eat breakfast at Krishna Cafe at Krishnagiri or Adyar Ananda Bhavan which will arrive roughly after 2 hours of drive from Bangalore. Please note during long weekend holidays most of the stop over places are crowded. Café coffee day adjacent to Krishna Café is also a decent option for CCD frequent visitors
In case you would like to have a more relaxed buffet breakfast with a wider spread option then Grand Estancia at Salem will be a good stop over. If you have started real early you should be able to cover the distance of 198 km for Salem in 3.5 hrs via Bangalore - Salem Highway right around the breakfast time
Take the deviation towards Dindigul to get on the coastal Roads
After a couple of hours, the country road begins and then starts the breathtaking western ghat section to Manjalpirappu - Kodaikanal road. It is a single lane road with a beautiful view. A detailed information report on the place, drive and stay will be shared with you few days before the start of the tour
The drive till Heritage Estate (413 km) will approx. take 7 hrs with 1 stop over. Reach for late lunch at the property
Day 2 - Relax at the Heritage property
This Heritage Estate is a fantastic upmarket accommodation. It is an 18th-century old summer home of erstwhile Travancore king rebuilt in traditional Kerala architecture.This is a place where you visit to relax and spend countless hours amidst Nature
The estate also has an outdoor Yoga platform and with its sublime surroundings is an ideal retreat for Yoga practitioners. The place also offers hands-on treatments such as Osteo-Thai deep Massage, Ayurveda Aroma Therapy, Reflexology, Chi Abdominal Massage and Biodynamic Craniosacral Therapy. Prior booking is necessary if you wish to avail of treatments or yoga sessions
The estate is located in Dindigul city. This city has a rich history as it is an ancient settlement. Let us know if you wish to explore the Dindigul district and we can customize the sightseeing for you after you book this Drive Holiday. We can arrange for a local expert to take you through the district's nook & corners to explore this busy town.
Day 3 - Manjalpirappu (Pallam) to Meghamalai
Start your drive after breakfast, you will be covering almost 113 km which should take about 3 hours 15 mins for you to reach Meghamalai. But the last 20 km or so from the check post to the Estate Bungalow might delay your travel time. Do account for that if you plan to reach the Bungalow for lunch
The road trip from Pallam to Meghamalai is extremely beautiful. There is a breathtaking view of Nature at every turn of the road. The view of pristine lakes as you start to reach closer to Meghamalai are a delightful sight to the urban travelers. This drive stretch will definitely make your road travel worthwhile
Check into one of the Estate Bungalows we have reserved your stay in. After lunch, you can decide to either relax at the property or head outside to explore the Nature's wonder that is Meghamalai.
Day 4 & 5 - At Meghamalai
There are lots of activities that can be indulged in at Meghamalai. Outdoor activities for families like cycling, trekking, wildlife adventure, fishing and much more can be planned in advance. Our travel consultants will customize the entire sightseeing and outdoor activities for your family after you book this Drive Holiday Tour.
Day 6 - Meghamalai to Bangalore
Start after early breakfast as it is going to be a long drive back to Bangalore. You will be covering approx. 487 km with a total drive of 8.5 hrs through the Kodambakkam - Mumbai Highway or popularly known as Bangalore-Salem Highway & NH7. These are either 4 lanes or 6 lanes highway and you will get to drive at a consistent speed. We will suggest few good places for you to stop over for meal/snacks depending on your preferences.
Planning Tip: If you wish to extend your holidays to book for more than 4 nights, we can customize this trip to include few more scenic locations in Kerala as the Kerala border can be reached in just 2 hours of driving through the hills of Meghamalai.
Tour inclusions
Accommodation (Stay) during the course of the drive holiday.
Breakfast provided at accommodation properties
Lunch and Dinner on certain days/ certain properties and this shall be specifically mentioned in the individual itinerary shared via email by us.
Activities which are specifically mentioned as inclusions in the package.
Tour exclusions
Car rental charges as per the model chosen and days. Not applicable for those who are opting to use their own car.
Fuel and Toll charges.
Activity charges and other entry charges unless specifically mentioned in the inclusions.
Lunch and Dinner on certain days / certain properties unless mentioned as inclusions in individual itinerary.
Extra bed charges or accompanying children charges.
Any other expenses which are personal in nature.
Food or beverages consumed other than which is part of the package.
Terms & Conditions
Inclusions and exclusions may change on customization of the drive holiday package. Please check with us if you are particular about any point of inclusion/exclusion and we will do our best to accommodate your request.
Terms & Conditions as applicable on individual service provider for accommodation & car rental. Please read the terms and conditions to clear any doubts on the usage of our services.
Tour Accommodation mentioned is available based on availability on a first come first serve basis. Please confirm before booking.
Cancellation policy
Cancellation policy of individual service providers such as accommodation providers or car rental companies whose services  are included in the itinerary  shall be applicable for drive holiday cancellations and refund.
For more details please visit the terms and conditions  page & read the fine print under heading cancellations and refunds.
Accomodation

01

Accomodation

02
We are sorry, there are no reviews yet for this tour.