Authentic Ayurveda At A Wellness Retreat
Package Description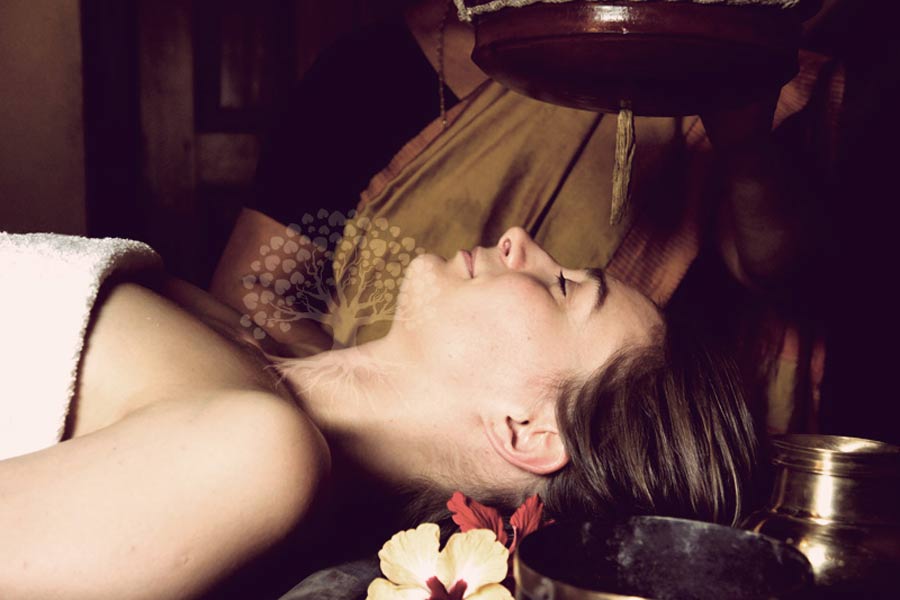 Stay and experience authentic Ayurveda practices followed at an exclusive and traditional wellness retreat in Kerala.
---
 Duration 
Minimum 7 days
7, 14, 21 or 28 days treatments are generally recommended for these Authentic Ayurveda Therapy programs.
---
Best Seasons for Ayurveda Experience
June to February
Overall Kerala's Weather Condition
March to May months can be warm or hot
June to August it rains, sometimes heavily.
September to February is quite pleasant and cool.
---
About the Wellness Retreat
This Ayurveda Retreat has 10 luxurious heritage rooms to accommodate its guests. The surrounding area of this traditional home is quiet and appropriate for a relaxed stay. It is set amidst Nature and has traditional ponds as water bodies within the premises.
Diet (Sattvika) plays an important role in Ayurveda therapies. It has a direct relationship with the efficacy of the medicines on the human body. The food prepared and served here is along the lines of traditional Ayurveda practices, anti-inflammatory food prepared in iron, clay or brass vessels and served in kamsya vatki (a combination of copper, zinc, and tin) vessels.
Yoga is beneficial to harmonize all the senses of the body and is considered an effective supplement to Ayurveda to get rid of chronic diseases from the root. The yoga and meditation Hall at the retreat is used for the wellness program to ensure the spiritual, mental and physical wellness of the guests.
---
 Wellness Retreat Packages
Wellness Program
Weight Loss and Weight Gain Program
Beauty Care and Eyecare Program
Post and Pre Pregnancy Care Programs
Rejuvenation and Detoxification Program
Stress and Strain Removal Program
Available packages for Authentic Ayurveda At A Wellness Retreat
We are sorry, there are no rooms available at this accommodation at the moment
Itinerary
Nearby Sightseeing places to explore on this Tour:
1) Guruvayoor Temple
A  popular among the Kerala tourist circuit, Guruvayoor Temple should be on your "must visit" sightseeing places list. The story passed on by the generations has it that Sri Guruvayurappan, the main deity is considered to be the first form of Lord Vishnu and is believed to have been installed here by Guru (Brahaspati) and Vayu (Lord of Wind) at the behest of Lord Shiva and Parvathi. It is believed to be at least 5000 years old and is referred to as "Bhooloka Vaikuntham". The deity and the temple is widely respected and revered. If you wish to know more about the temple activities & festivals, read it here.
2) Kerala Kalamandalam
Kerala Kalamandalam is a cultural and learning center for Indian Performing Arts, mainly those followed in the South of India. This Art center is situated along the Thrissur - Shoranur Highway at Cheruturthy Village and is only an hour's drive from the Retreat. Read more about the Institute to understand it's significance.
3) Punnathur Kota
This place is an elephant sanctuary just 2 km away from the Guruvayoor Temple. Here almost 50 elephants reside whose ownership rests with the Temple. Originally, this sanctuary was a palace of an erstwhile ruler but now being used as an elephant camp and a training center. Read more about this sanctuary here.
4) Triprayar  Sri Rama Swami Temple
A 20 mins drive from the Wellness Retreat takes you to Triprayarappam. This temple is dedicated to Lord Rama & is located on the banks of the river Triprayar. You will find interesting folklore about this temple and detailed info here
Tour inclusions
Accommodation in Royal Heritage Room
Treatments and Meals as per the Doctor's advice
Internal medicines during the stay
Yoga session during the stay
All applicable taxes
Complimentary Wi-Fi facility
Tour exclusions
Medicines to take home as per the Doctor's advice
Laundry charge and telephone charges
Lab test charges if recommended by Doctor
Pick up and Drop charges from the nearest airport/railway station
Any other charges which is not mentioned in the "Rate inclusion"
Terms & Conditions
Any postponement of the booking will be treated as a cancellation and will be governed by the Cancellation Policy.
Transfer facility is available from the nearest Railway station/Airport.
For more than 22 days, the pick-up and drop facilities from the nearest airport/railway station in an air-conditioned car will be complimentary. For the rest, details will be shared once your booking is confirmed.
Please read the terms and conditions to clear any doubts on the usage of our services.
Cancellation policy
No refund made if cancellation is effected within 15 days prior to the Check-in date
25% of the total amount will be charged if cancellation is effected between 15-20 days prior to the Check-in date
10% of the total amount will be charged if cancellation is effected beyond 20 days
Clause for the cancellation policy during the X'mas and New Year period -  No refund made if cancellation is effected for the reconfirmed bookings between 20th Dec to 10th Jan.
Accomodation

01

Location

Authentic Ayurveda At A Wellness Retreat

Stay Details

Or Similar Type
We are sorry, there are no reviews yet for this event_trip.